3 Bagerhat 'Razakars' verdict any day
Published: 07:21, 23 June 2015 Update: 15:18, 26 July 2020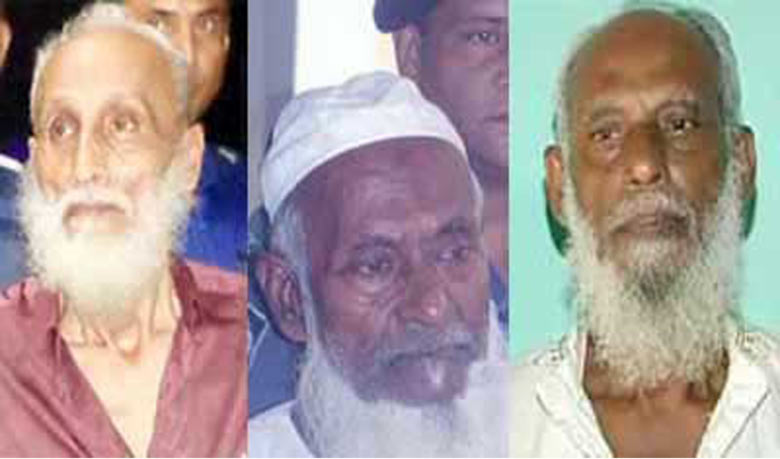 Staff Correspondent: The International Crimes Tribunal-1 (ICT-1) has concluded hearing arguments in a case against three alleged war criminals of Bagerhat and will deliver it`s verdict any day.
A ICT-1 bench led by its chairman Justice M Enayetur Rahim passed the order on Tuesday after concluding hearing the closing arguments placed by both the prosecution and defence lawyers.

The tribunal today kept the case CAV [Curia Advisari Vult, a Latin legal term meaning verdict could be delivered anytime].


On November 5 last year, the ICT-1 indicted Siraj Master, infamously known as `Koshai Siraj` Khan Akram Hossain, and Abdul Latif Talukdar, in seven charges for their alleged involvement in crimes against humanity in Bagerhat during the Liberation War in 1971.

Among the seven charges, four have been brought against Sirajul alone for the killing of more than 600 people, two against all of them for the killing of 47 people and one against Khan Akram and Abdul Latif for killing a person.

risingbd/DHAKA/June 23, 2015/Mehadi/Aminul




risingbd.com