Bangladeshi artists to join FOBANA convention
Published: 07:47, 4 July 2019 Update: 15:18, 26 July 2020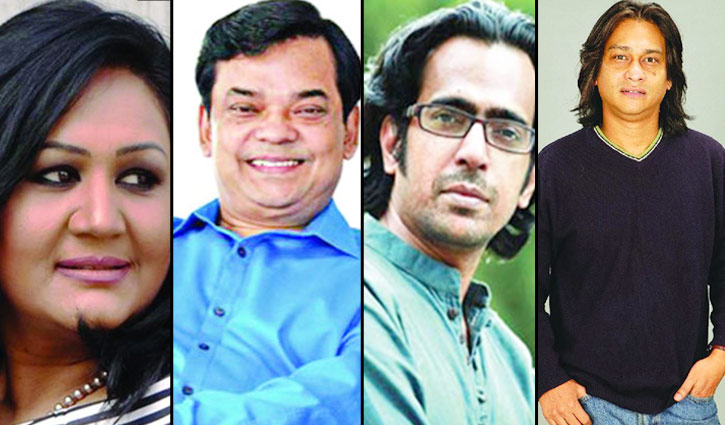 Staff Correspondent: The 33rd Convention of the Federation of Bangladeshi Associations in North America, most commonly known as FOBANA, is going to be held in New York from August 30 to September 1.
The three-day programme will be held at a newly-built postmodern indoor arena of Nassau Coliseum in Long Island.
Entrepreneurs, politicians, opinion makers, media professionals, cultural activists, government officials, and artistes are expected to attend the convention which will include at least eight scheduled events.
Like every year, a group of star artiste comprises of music artistes, magicians, actors, models, choreographers from Bangladesh will take part in this year's FOBANA convention.
The Artists going to the United States to participate in FOBANA, led by singer Fahmida Nabi, are – Partha Barua, Jewel Aich, Bipasha Aich, Shubhashish Mojumder Bappa, Mohammad Parvez Sazzad, Rashed Uddin, Fatema Tuz Zohra, Foysal Ahad, Zaker Hassan Rana, Sohel Aziz, MD Fazlul Karim, Sajia Sultana Putul, Mujib Ud Dowla, Mohammad Abu Bakar Siddik, Kheya Aich.
This popular artiste of Bangladesh participated in regular cultural shows in many countries of the world. They have been performing in many countries including Italy, Japan, Oman, Dubai, France for last five years. They are going to join the FOBANA conference in this continuation.
The organisers hope the presence of so many popular stars will keep this year's FOBANA Conference memorable for Bangladeshi audience.
risingbd/Dhaka/July 4, 2019/Shanto/AI
risingbd.com