Khulna info office employee threatens to kill colleagues (video)
News Desk || risingbd.com
Published: 19:41, 14 August 2020 Update: 13:41, 14 August 2020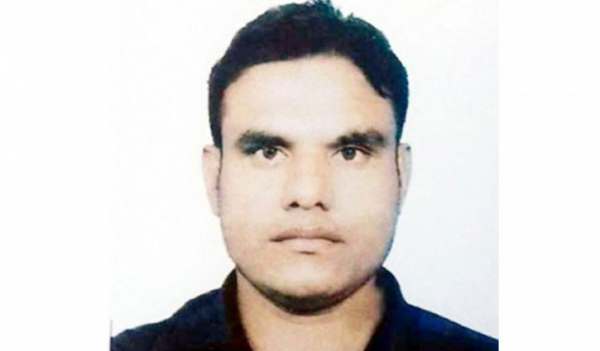 Habibur Rahman
Habibur Rahman, an employee of Khulna Regional Information Office, on Thursday threatened to kill his colleagues. He also threatened his colleagues to kick out them from office and shot them to death.
He said, 'You all are razakars. Get out of office. You all would be chopped.'
It was learnt that Habibur Rahman introduced himself as a leader of the ruling party and warned the officials. Besides, he made various threats including transfer of officials and employees within 24 hours using names of various ministers and political leaders. He constantly threatens his senior and junior colleagues in the office for no reason.
Mizanur Rahman, telex operator of Khulna Information office, in a Facebook post on Thursday said, 'A senior colleague was assaulted by a miscreant-like colleague in the office. I was also attacked while making videos on my mobile. I'm along with family in danger of murder. Keep us in your prayers.'
During the internal training at Khulna Regional Information Office at PTI intersetion of Khulna metropolitan on Thursday, office assistant Habibur Rahman verbally abused the officers and employees for not getting network connection on his mobile. At one stage, He phoned an outsider and asked to bring a machete to chopped deputy chief officer Md Javed Iqbal, assistant officer Md Atiqur Rahman, Telex Operator Md Mizanur Rahman.
The he told to his colleagues, 'You all are Razakars. Get out of office. You all would be chopped.'
At one stage, he assaulted Mizanur Rahman physically. Then, employees who were present in the office could nothing but lock the gate to escape from his anger and calm the situation.
Habibur Rahman also shouted from outside for chief assistant Zakir Hossain saying, 'Your fingers will be chopped off if any complaint is filed against me.'
Habibur Rahman is known as son of late Kuti Mia of Chhyoghoria village under Shalikha upazila in Magura. He joned Khulna regional information office as office assistant in 2019.
When asked about the matter, Habibur Rahman said, 'Except me, all employees of the office are pro-Jamat-Shibir. They always torture me mentally. They drive me of everything.'
Khulna/Nuruzzaman/AKA