Sayeed Khokon is seeking to run with the Awami League ticket for Dhaka-10 in the by-election to the parliamentary seat vacated by mayor-elect Sheikh Fazle Noor Taposh.
He submitted nomination form at the Awami League president's political office in Dhanmondi on Friday.
Sayem Khan (deputy office secretary) at Awami League central committee said, a total of 10 persons collected nomination forms for Dhaka-10 seat.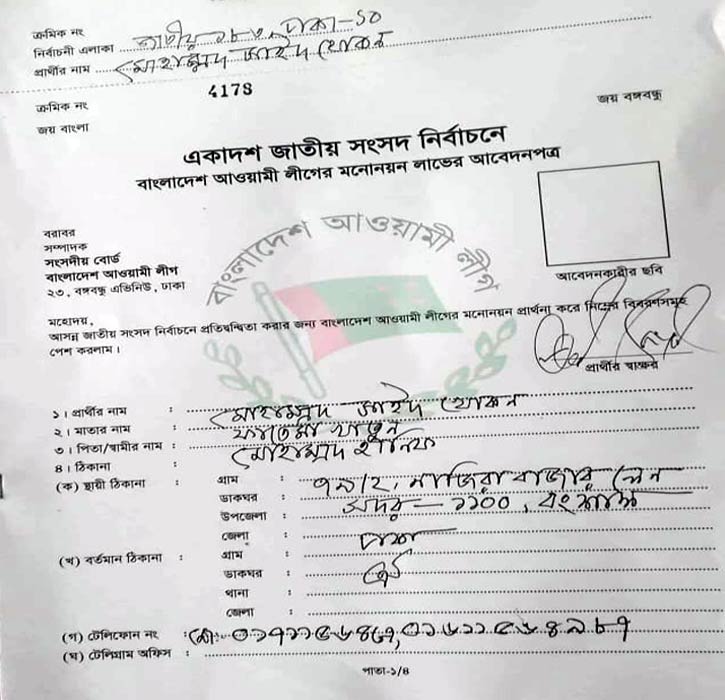 Earlier, Business leader Shafiul Islam Mohiuddin, collected the form for the seat.


Dhaka/Parvez/Nasim