Tens of thousands flee as Turkey steps up assault
Published: 19:55, 10 October 2019 Update: 15:18, 26 July 2020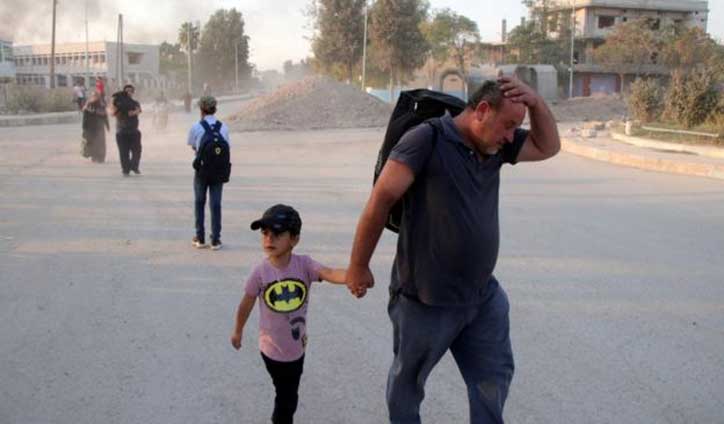 Tens of thousands of people have fled their homes in northern Syria, as Turkish forces step up their cross-border offensive on Kurdish-held areas.
Turkish troops have encircled the border towns of Ras al-Ain and Tal Abyad and aid agencies fear the exodus could reach hundreds of thousands.
International clamour has increased for Turkey to halt the attack.
Turkey has defended its bid to create a "safe zone" free of Kurdish militias which could also house Syrian refugees.
Turkey regards the Kurdish militias of the Syrian Democratic Forces (SDF) - which have controlled the cross-border areas - as "terrorists" who support an anti-Turkish insurgency.
The SDF have been key allies of the United States in the battle against the Islamic State (IS) group.
Source: BBC

Dhaka/Nasim
risingbd.com