Walton starts compressor export to Iraq 
News Desk || risingbd.com
Published: 16:28, 29 August 2020 Update: 16:37, 29 August 2020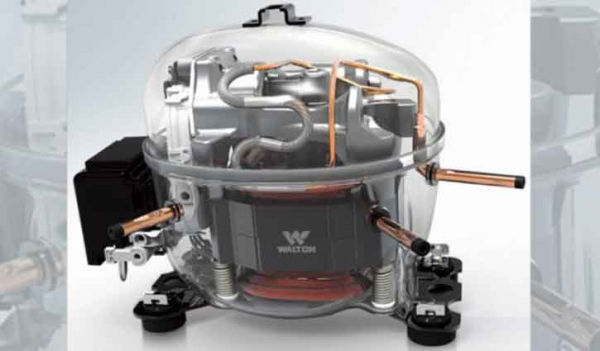 Economic Reporter: Bangladesh's multinational brand Walton has been strengthening its footprint in the Iraqi market through starting the export of its own brand compressor.
In this context, the local brand signed an agreement with Ashrqat Alnarjes General Company, a renowned electronics retailer in Iraq. The company became the distributor of Walton compressor in the Iraqi market.
Roqibul Islam Rakib, head for Asia, Middle East and African regions of Walton's International Business Unit (IBU), said that two representatives from the Iraqi company visited Walton Compressor Manufacturing Industry at the end of last year.
The representatives were impressed witnessing the compressor production process with the state-of-the art technologies, he said adding that they expressed their keen interest to be a distributor of Walton brand compressor in the Iraqi market.
At the first year, he said, a large volume of compressor will be exported to Iraq.
Already, Walton sent the first consignment of its compressor to Iraq, Rakib noted.
Waad M Daham, managing director of Ashrqat Alnarjes Genearal Company, said, "As Walton is manufacturing compressor using modern technology with huge capacity, we are very much confident that we could capture a bulk percentage of the market share of compressor in Iraq. Walton compressors are very much suitable for Iraq market that increasing our confident skyscraper. After a successful penetration in Iraq market, we will ensure our footprint in the neighbouring countries in the Middle East region."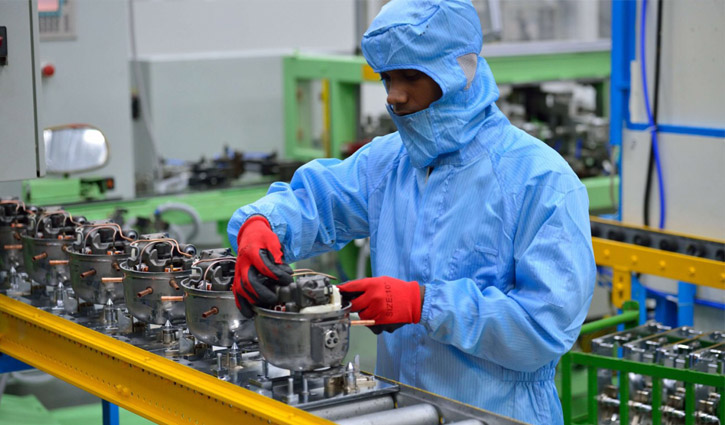 Meer Muzahedin Islam, chief executive officer of Walton Compressor, said, 'They are manufacturing world class compressor and its related essential components in Bangladesh. At the production stage, 'zero tolerances' policy to quality issue are followed, mentioning it he added that Walton compressor factory-installed an international standard QC (Quality Control) laboratory, equipped with advanced testing tools and machineries. Besides, Walton has its own motherboard manufacturing unit. In its compressor factory, Walton installed world's advanced Hemi Anechoic Acoustic Chamber imported from the USA to ensure the lowest noise level of the compressor."
He also noted that Walton is manufacturing the world's most 'silent and durable' compressors by using German technologies. Now, Walton RnD engineers are working on producing a new series of world's latest technologies compressors. The commercial production of that series will increase the present export volumes of Walton compressors by several times.
Edward Kim, president of Walton IBU, said: Compressor export is very special meaning to us as this is the heart of a refrigerator and also globally not many companies are manufacturing as it is a technology-driven product and requiring a huge investment.
And even under this Covid-19 pandemic, it is very motivating as now more and more global brands are also continuously knocking us to supply compressors for them in a huge volume forecasting.
From the Switzerland based international testing lab 'SGS,' Walton's various products have already received several standard certificates like CE, ROHS, EMC etc. For achieving these essential standard certificates, Walton has been able to expand its export market to Europe.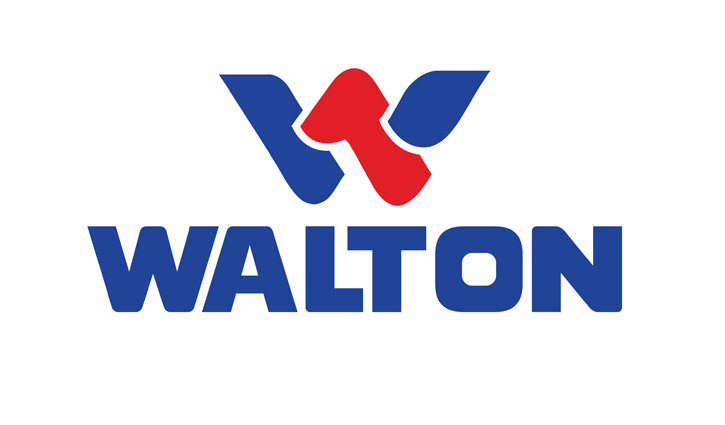 Engineer Golam Murshed, additional managing director of Walton, said that compressor manufacturing industry has been emerged as another promising sector of Bangladesh.
It has a giant market at home and abroad, he said and added, the goal of Walton is to be the world's leading compressor manufacturing industry.
Murshed also noted that Walton products' are being exported to around 35 countries. A team of national and international experts from Italy, Japan and South Korea is working on Walton products' design, production as well as global marketing, he added.
At now, Walton compressor factory has the capacity of manufacturing 4 million or 40 lakh units of compressors annually. A team of highly skilled engineers are working relentlessly with the plan of raising the annual production capacity to 10 million or 1 crore units by 2025.
Dhaka/Augustin Sujan/Nasim