Walton share trade debuts Sept 23
News Desk || risingbd.com
Published: 18:49, 21 September 2020 Update: 18:52, 21 September 2020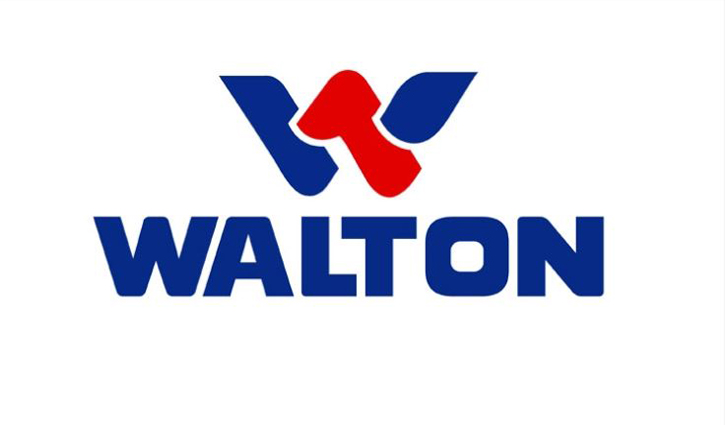 Walton Hi-Tech Industries share trade is set to debut on September 23 in the Dhaka Stock Exchange (DSE) as well as the Chittagong Stock Exchange (CSE).
In the recent board meetings of the stock exchanges in Dhaka and Chittagong, final decision on the listing of the country's electronics giant was also taken.
Walton Hi-Tech Industries' Company Secretary Partha Protim Das said, 'The capital market investors are very much longing for Walton Shares. They will be happy with its share trade debut. Walton will strongly focus on the fulfillment of the investors' desires.
The subscription of Walton Hit-Tech's (Initial Public Offering) was started on August 9 and continued till August 16. During its IPO subscription, Walton hi-tech received the application for Tk 374.43 crore worth general shares' allotment, which was 9.59 times higher than its approved allotment of Tk 39.3 crore worth general shares.
In this context, the local electronics giant allotted shares to the investors through the IPO lottery process on September 6 last.
On September 20, Walton Hi-Tech deposited the allotted shares to the respective investors' BO accounts through the Central Depository Bangladesh Limited.
In the 729th commission meeting on June 23 last, Bangladesh Securities and Exchange Commission (BSEC) given the final approval to Walton Hi-Tech Industries for raising Tk 100 crore fund in capital from the stock market by issuing 2.93 million ordinary shares through the IPO process under the book building method.
Following the Dutch method for the first time in the country's capital market, the cut-off price per share of Walton was set at Tk 315 with the proposed rates of the eligible investors during the bidding of price discovery of Walton's share from to 5 March this year.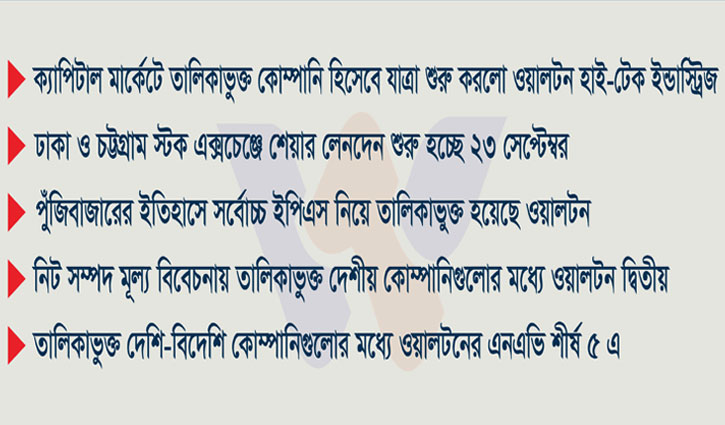 As per the BSEC approval, Walton issued issued 1.38 million shares to the eligible investors at the cut-off price of Tk 315 or above each, which were proposed by them for the company's each share during the country's first-ever electronic bidding process.
Through the IPO lottery, Walton allotted 1.55 million shares to the general investors at Tk 252 each, a 20 per cent discount on cut-off price, as the company gave 10 per cent additional discount considering the interest of the capital market and small investors.
The IPO proceeds will be utilised for expansion of its businesses, repay bank loans and meeting the IPO related expenses. AAA Finance is in charge of issue manager of the company.
As per the company's financial statement as of June 30 of 2019, WHIL's Net Assets Value (NAV) with revaluation reserve per share was recorded at Tk 243.16 and its Earnings Per Share (EPS) was Tk 45.87.
It was known that Walton Hi-Tech is going to be listed in capital market with ever highest EPS recorded during the IPO.
Dhaka/ Akram Hossain Polash/AI