Walton gets huge praises at the USA roadshow
Uday Hakim, from Los Angeles || risingbd.com
Published: 14:55, 1 August 2021 Update: 14:58, 1 August 2021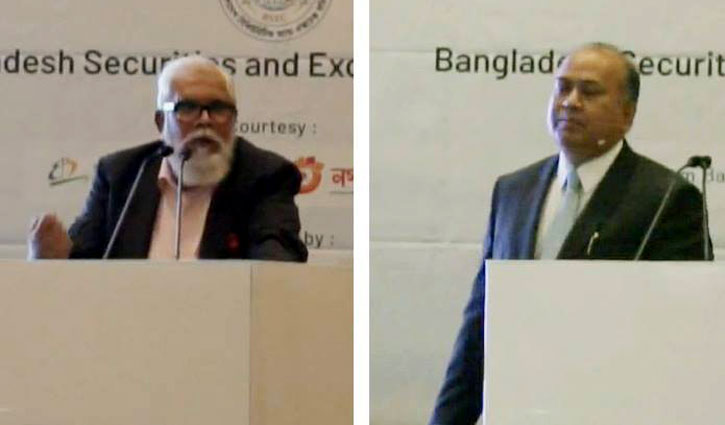 The third phase of the week-long roadshow, an initiative of the Bangladesh Securities and Exchange Commission (BSEC), to showcase the strength and opportunities of business and investment in Bangladesh for the investors abroad, was successfully held in Los Angeles with Bangladeshi tech giant Walton Hi-Tech Industries Limited was the main attraction in the mega event. Walton is one of the sponsors of this giant international event.
Bangladeshi superbrand Walton was the centre of interest for American businessmen and expatriate Bangladeshis at roadshows in Los Angeles as well as in New York and Washington DC.
The Los Angeles roadshow begins with a digital documentary on Walton's production and marketing. The digital documentary features Walton's vision and mission to the investors.
During these roadshows, American businessmen and expatriate Bangladeshis are seen crowded at Walton's stalls in the three cities in a bid to find out all kinds of information. Speakers on the stages and everyone who participated in the roadshows applauded and congratulated Walton on its success in the electronics market.
The third phase of the week-long roadshow organized by the BSEC was held around 5:30pm on July 30 (around 6:30am on July 31, Bangladesh Time) at the Inter Continental Los Angeles Downtown.
Developing international trade and investment through both portfolio investment and FDI by the expatriates and foreign investors is the key target of this roadshow. The distinguished delegates are going to demonstrate the strength and opportunities of rising Bangladesh for investors from abroad.
The main title of the USA roadshow is- 'THE RISE OF BENGAL TIGER: Potentials Of Trade and Investment in Bangladesh.' The roadshow will run from July 26 to August 2 in four cities across the United States.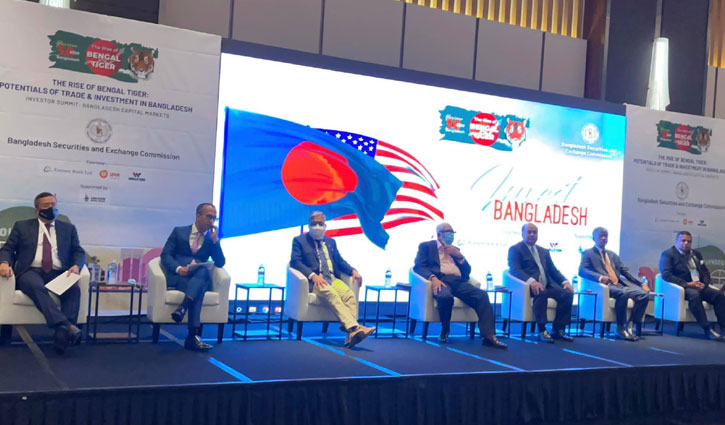 Prime Minister Sheikh Hasina's private sector adviser Salman F Rahman at a question-answer session on the day said, 'Bangladesh's load-shedding and electricity problems have been fully solved now. No one questioned the power shortages at any of the roadshows. Village people in the country are now also using refrigerators, washing machines and microwaves along with other electronics products. Many well-reputed companies including Walton have been established in the country as there is no lack of electricity. They are now producing and marketing quality electronics products for the market. This is the positive side of electrification across the country.'
In response to another question, Bangladesh Securities and Exchange Commission (BSEC) Chairman Professor Shibli Rubayat-Ul-Islam said, 'Bangladesh is the second-largest exporter of readymade garments in the world. Now Bangladesh is moving towards manufacturing and marketing different electronics and hi-tech products. You will be happy to know that Walton is one of the local manufacturing companies in Bangladesh. The company is producing and marketing all kinds of household products there. The managing director of the company is present at the roadshow here.'
Mahfuz/AI