`Demand for automation equipment in power distribution increasing in Banladesh`
News Desk || risingbd.com
Published: 11:36, 5 October 2022 Update: 11:37, 5 October 2022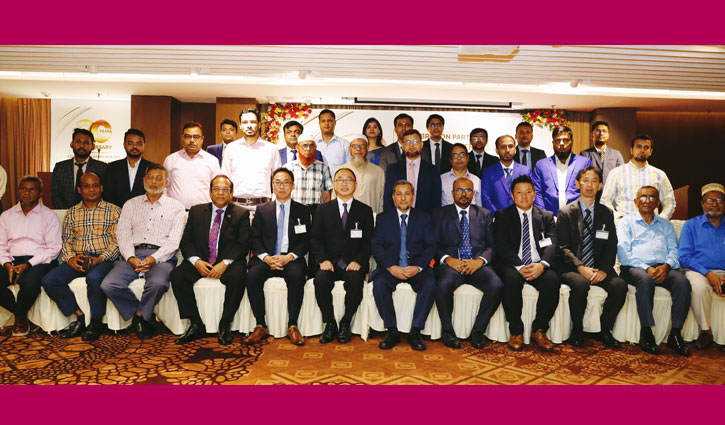 Even 21 years ago, there was very little demand for power distribution or factory automation equipment in Bangladesh. However, due to the unprecedented economic development of Bangladesh, the demand has increased at an increasing rate.
Motokazu Inaba, president and CEO of Japan's Setsuyo Astec Corporation, said this at a function held at Door Inn in the capital on Monday night.
The efforts of Progressive Engineering Corporation have created a positive market for these products in the country, he claimed.
It was informed on the occasion that the Japanese trading company Setsuyo Astec Corporation was established in 1964. Setsuyo Astec Corporation became a wholly-owned sister concern of Mitsubishi Electric in 2014. Currently, the company is conducting its activities in the South Asia region, in continuation of this, in 2018, it started the journey of its representative office in Dhaka.
Progressive Engineering Corporation is the local distributor of world-renowned manufacturer and supplier Mitsubishi Electric. From 2016, Progressive Engineering Corporation is ensuring the servicing of Mitsubishi electric products to local customers by opening an authorized factory automation service shop of the Japanese company Mitsubishi in Bangladesh. Established in 1988, the company is currently providing its services in nine divisions of the country. It has been working with important government and private institutions of the country such as WASA, RAJUK, BEPZA, BCIC, BFDC etc.
Appreciating the capabilities of Bangladesh, Motokazu Inaba also said as the chief guest at the event, the products we sell to serve different functions and needs depending on the country, market, industry, and intended use. To use these products effectively, it is necessary to develop applied knowledge and expertise, in areas such as system design and program production. Moreover, as products grow in sophistication, engineering and integration are becoming increasingly important, and business deals require more time and effort to complete.
On the occasion, Progressive Engineering Managing Director MN Amin highlighted various aspects of the business relationship between the two organizations. He informed the future goals of both organizations in the coming days.
Incidentally, Progressive Engineering Corporation has over time established itself as a premier automation and engineering company in Bangladesh. The company serves various Mitsubishi Electric products such as electrical, electronics, automation, industrial machinery and spare parts in the Bangladesh market through Setsuyo Astec Corporation. Setsuyo Astec Corporation, a partnership with Progressive Engineering Corporation in 2001 marked the start of the business. The two institutions are celebrating 20 years of its successful journey.

Dhaka/Hasan/Mukul