Housewife Tania's long cherished dream comes true!
Sazedur Abedin Santo || risingbd.com
Published: 15:46, 26 September 2020 Update: 16:54, 26 September 2020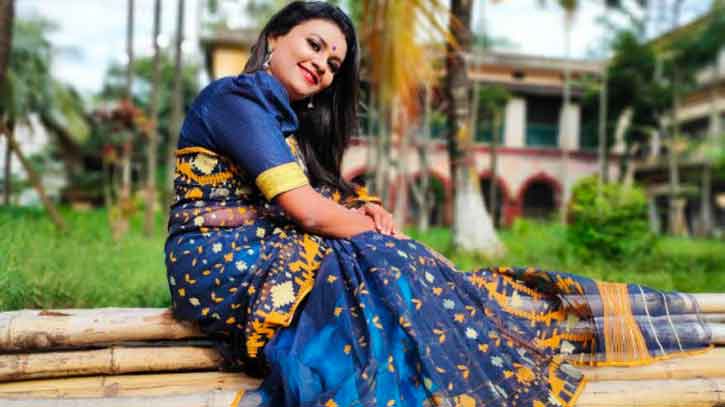 With the introduction of online business, now people do not have to go to the market with the risk of Coronavirus. Many of the women in the country have already joined the online business to take advantage of Corona's leisure.
Like other businesses, success is helping those women as well. They are being established as entrepreneurs standing on those successes. One such entrepreneur is Tania Sultana and I'm telling her stories here.
Tania Sultana, the proprietor of Birajbau, is a struggling successful female entrepreneur. Being a housewife from Mymensingh, Tania sells Jamdani sarees through her Facebook page 'Birajbau'. The sarees made by own artists range in prices from Tk 3,600 to Tk 36,000.
The sarees are also sold through the EMI facility, keeping in mind the needs of the purchasers. She has started the online business with Tk 16,000 only from July 13 this year. At present, its total sales amount is over Tk 5 lakh!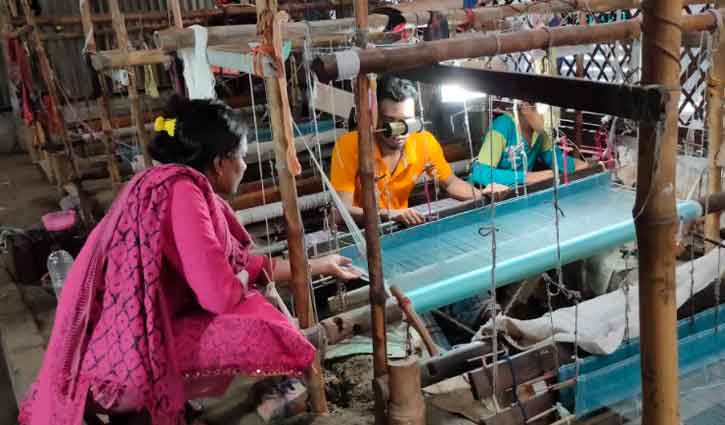 Asked about the story of becoming an entrepreneur, Tania said, 'I have dreamed of doing business for a long time. But I do not think of what to do. Finally, I have set the goal through the e-commerce group WE. In fact, getting started has many challenges. I can't decide how to start and what product to work with.'
'Finally, I have thought I should work with Jamdani sarees. Inspired by the character of Sarat Chandra Chattopadhyay's novel 'Birajbau', I have opened a Facebook page with that name. Birajbau now takes orders through online and delivers it by courier,' she adds. She also said, 'My future plan is to do business online. I also have a trade license with an online business identity. I want to open a website and spread Jamdani sarees in different countries of the world.'
Sazedur Abedin Santo is a student of Bangabandhu College, Dhaka.
Dhaka/Mahfuz/Nasim