Climate change badly affects children's health
Raihan Riaz || risingbd.com
Published: 16:35, 27 September 2020 Update: 17:08, 27 September 2020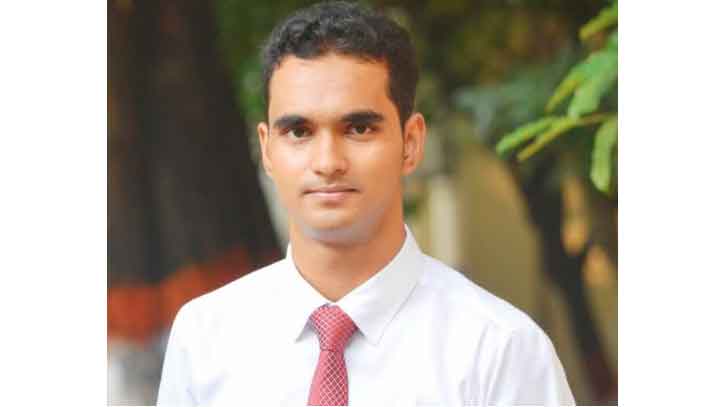 Climate change comes with one of the greatest development challenges of our time. It is now clear that the eradication of poverty and inequality cannot be achieved without addressing the causes and consequences of climate change.
Bangladesh is the most vulnerable country in the world in response to the climate change. With high levels of poverty and inequality, as well as frequent disaster events, climate change is exacerbating the challenges that girls, boys, women, and men in Bangladesh face every day.
Climate change is threatening to reverse development gains Bangladesh has achieved towards universal access to primary education, health services, safe water, as well as ending child marriage and child labour, and eradicating hunger and malnutrition.
As communities struggle to cope with the increased frequency and severity of disasters caused by climate change, girls are at increased risk of child marriage or trafficking and boys of child labour. As farmers struggle to produce staple crops in the bad year after bad year from changing seasonal patterns, risk of malnutrition and related health and development consequences increases.
As changes to rainfall patterns, temperatures increases, and storms increase salinity and water scarcity, more people will be without adequate quality and quantity of water to meet even their most basic health and hygiene needs. Progress achieved to date on these development priorities now cannot be taken for granted and must be shored-up against climate change impacts.
Where progress is still needed, this will now be much harder to achieve across all sectors in a changing and more changeable climate. Further, capacities are needed to adapt to climate change.
Unaddressed, climate change will harm the poorest and most vulnerable children first, hardest, and longest. The types of climate risks confronting children are diverse, ranging from direct physical impacts, such as cyclones, storm surges, and extreme temperatures, to impacts on their education, psychological stress, and nutritional challenges.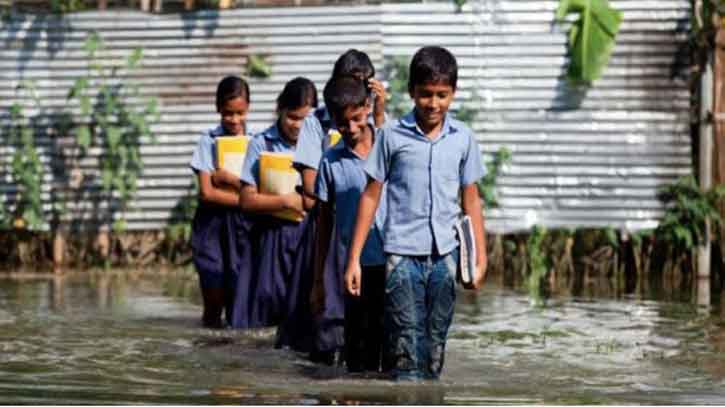 Children are more likely than adults to die or be injured during disasters and, as a result of flooding, experience prolonging school closures as well as illness due to unsafe drinking water and skin diseases from washing with saline or polluted water. Families who lose their livelihood due to climate change may be forced migrate, often to urban slums, which in turn lack adequate basic services to provide for children's needs.
Climate change is a threat multiplier that is exacerbating inequality; therefore a focus on the most vulnerable girls and boys across Bangladesh is needed. It is important for us to understand the ways in which climate change may undermine efforts towards achieving the goals set out in the Bangladesh Country Programme.
Adjustments to current programming approaches may be necessary, as well as developing new areas of works where we may be able to offer a comparative advantage. We can priorities actions, targeting the most vulnerable children and adolescents in Bangladesh in response to climate change.
The writer is currently studying BSc. (Hon's) at Jagannath University.
JnU/Mahfuz/Nasim