Stop making suicide an option!
Tanzina Sultana Toma || risingbd.com
Published: 17:49, 28 September 2020 Update: 17:59, 28 September 2020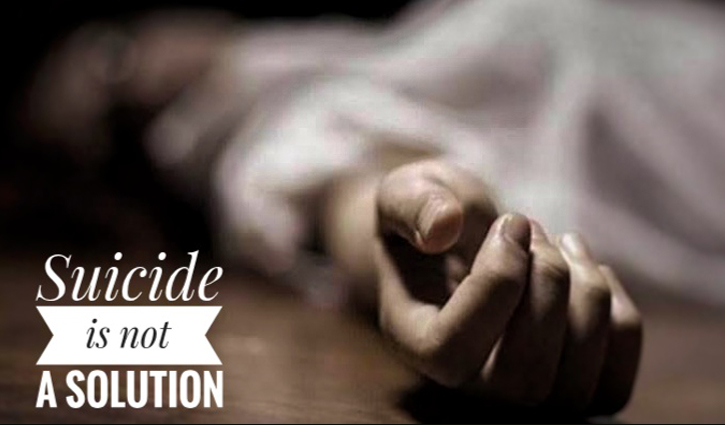 Suicide! It's a horrifying word, isn't it?
It feels like this could suck up the soul of several people all at once, though only one actually committed it. Depression, failure, unhappiness, dissatisfaction, molestation... the names are endless!
These aren't just words, these are the killers. Unfortunately, we cannot grab these killers to put them in jail. So they roam around and keep killing.
A friend of mine, tried several times to kill herself. Every time in a new way! She tried with sleeping pills, cutting wrist and even drinking chemical! Every time she escaped death, fortunately. Or should I say, unfortunately? Because no one could feel that pain she had after waking up on hospital bed to that same life to suffer further.
In fact, it might be felt like another failure, failure in escaping the pain. She was indeed unfortunate. She was a brilliant student, young and beautiful with a perfect family. Still, she wanted to die! I'm not going to tell the reason behind it but it was strong. It's very strong to kill a person even before death.
There are so many cases like this everywhere. Every year close to 8,00000 people take their own lives and there are many more people who attempt to do so. People are walking around with dead souls everywhere.
Every house has at least one, if not two or three persons suffering from depression. In a country like ours, mental health is never considered important.
We grow up in such a climate where sad faces or sudden shutdowns are related to careless behaviour. Yes, It's careless! But it's a vital point that we need to feed our souls as well as our belly.
Please look around. Watch if your children are keeping up all night, crying. Watch if your housemaker mother is sitting silently alone. Watch if your working father is having an unusual tensed face.
Look ahead at your workplace or class, the person next to you might be feeling he or she isn't worthy. You can save a life by putting a reassuring hand on the person's shoulder, actually several lives.
Be generous towards others. Don't do anything which can make someone kill own self. No one deserves to feel that unworthy!
The writer is a student of the Department of English Language and Literature at Mymensingh Ananda Mohan College
Dhaka/Mahfuz/AI