`Encouragement, evaluation badly needed for entrepreneurs`
Sanjana Hossain Ontora || risingbd.com
Published: 10:53, 29 September 2020 Update: 14:45, 29 September 2020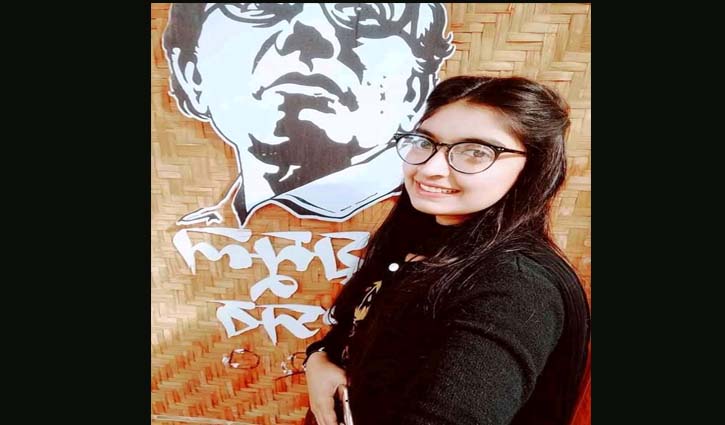 Sanjana Hossain Ontora
There is no alternative to the social recognition of entrepreneurs to take Bangladesh forward by reducing the highly educated unemployment rate.
At present, the number of entrepreneurs is also increasing in Bangladesh and most of them are university students. Unemployment has been a major problem along with overpopulation since independence.
The rising unemployment rate of newly educated people is a matter of concern. Higher education is no longer guaranteed to provide employment. I will become a believer in the word 'I will give a job' rather than 'I will do it'.
Despite such a glimmer of hope, the report published by various international organizations every year shows that the unemployment rate in Bangladesh continues to rise day by day.
The report also shows the unemployment rate in Bangladesh at any stage of educational qualification. In 2016, the lowest unemployment rate in Bangladesh was 1.08% for those who did not pass the primary level of education, while the highest (10.06)% was among the highly educated and that's frustrating!
Despite the strong interest of so many students to become entrepreneurs, one of the main reasons behind this situation in Bangladesh is the devaluation of entrepreneurs.
Entrepreneurs are not properly evaluated in this country. When someone wants to do something on their own initiative with self-respect, people around them frown and lose their enthusiasm, many again do not think that the work of entrepreneurs is a profession.
Our family and society are still thinking far behind in thought, they find the qualifications of students only in government jobs. But in the current situation, a job like a mind has become almost impossible.
In this situation, when one wants to do something for oneself and for the betterment of the country, our society considers it as a waste of time!
Entrepreneurs start work with their own talent, labour, and passion while they just need some encouragement from the society. But our society has not yet taken the work of entrepreneurs in a positive way; entrepreneurs do not get a proper evaluation. Many successful entrepreneurs are deprived of due respect just because they do not have institutional recognition.
Prime Minister Sheikh Hasina in a recent press conference jokingly echoed that there is a problem in marriage due to lack of social recognition of entrepreneurs.
It's true, proper evaluation and respect is very important in every profession but entrepreneurs in Bangladesh have not yet received that evaluation.
Proper evaluation of entrepreneurs is very important for the development of Bangladesh. Many educated young people in the country earn a good income as freelancers or entrepreneurs but with no social recognition.
Government has already started thinking about the entrepreneurs, hopefully, it will take a number of steps very soon that will help social and institutional recognition of entrepreneurs.
But nothing is possible for the government alone, everyone's responsibility as a citizen is to free the country from the curse of unemployment, and that's why we have to change our attitude first. Encouragement and evaluation of entrepreneurs are badly needed.
When an entrepreneur can establish himself as a successful entrepreneur through his own efforts, labour, talent and the inspiration of others, he or she will be able to create employment opportunities for thousands of more people.
If the initiative of thousands of such entrepreneurs is successful, the unemployment rate in Bangladesh will decrease. Many unemployed people will be able to become self-reliant with self-respect.
In a bid to save the country from this curse of overpopulation, we have to transform this huge population into self-reliant human resources. Entrepreneurs can create more new job opportunities in this connection.
The writer is currently studying in the Department of Information Science and Library Management at Dhaka University.

DU/Mahfuz