'Antibiotic resistance is a major threat to health'
S Ahmed Fahim || risingbd.com
Published: 14:31, 29 September 2020 Update: 14:45, 29 September 2020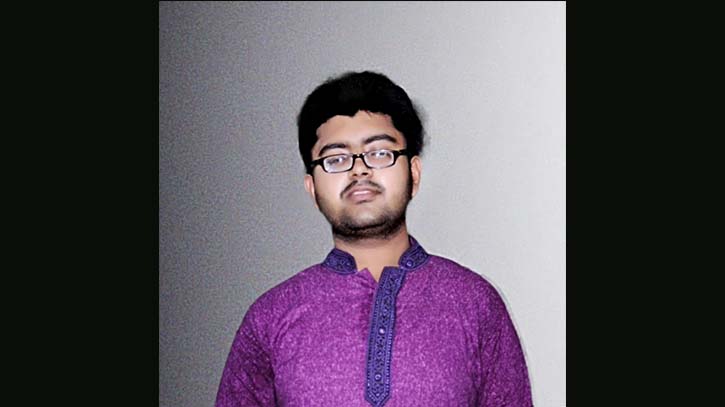 S Ahmed Fahim
We are familiar with antibiotics as we use these for prevention of infection and disease. But in many cases, we are not aware of completing the doses of prescribed antibiotics and this occurs antibiotic resistance. If we don't complete the doses carefully, the infectious bacteria change their action in our body and they become resistant against the prescribed antibiotics.
As a result, it requires longer hospital stays, higher medical costs and increased mortality rate as well. At present, antibiotic resistance is one of the biggest threats to global health, food security, and development today. This can affect anyone of any age in any country. This occurs naturally, but the misuse of antibiotics in humans and animals is accelerating the process.
Antibiotic resistance is rising to dangerously high levels in all parts of the world. New resistance mechanisms are emerging and spreading globally, threatening our ability to treat common infectious diseases.
Because of antibiotic resistance, the growing number of infections such as pneumonia, tuberculosis, gonorrhoea, and salmonellosis are becoming harder to treat as the antibiotics used to treat them become less effective.
The antibiotic resistance brings the achievements of modern medicine at risk. Organ transplantations, chemotherapy and surgeries such as caesarean sections become much more dangerous without effective antibiotics for the prevention and treatment of infections. When infections can no longer be treated by first-line antibiotics, it requires more expensive medicines to use.
A longer duration of illness and treatment often in hospitals increases health care costs as well as the economic burden on families and societies. The world urgently needs to change the way it prescribes and uses antibiotics. Even if new medicines are developed, without behaviour change, antibiotic resistance will remain a major threat. Behaviour changes must also include actions to reduce the spread of infections through vaccination, hand washing, practicing safer sex and good food hygiene.
Where antibiotics can be bought for human or animal use without a prescription, the emergence and spread of resistance is made worse. Similarly, in countries without standard treatment guidelines, antibiotics are often over-prescribed by health workers and veterinarians and over-used by the public. Without urgent action, we are heading for a post-antibiotic era, in which common infections and minor injuries can once again kill.

Prevention and control of antibiotic resistance
Some steps can be taken at all levels of society to reduce the impact and limit the spread of resistance.

1. We have to use antibiotics when prescribed by a certified health professional, never demand antibiotics if your health worker says you don't need them, always follow your health worker's advice when using antibiotics. We should never share or use leftover antibiotics.
2. The policymakers must ensure a robust national action plan to tackle antibiotic resistance is in place, improve surveillance of antibiotic-resistant infections, strengthen policies, programmes, and implementation of infection prevention and control measures. They have to regulate and promote the appropriate use and disposal of quality medicines, make information available on the impact of antibiotic resistance.
3. The health professionals can prescribe and dispense antibiotics only when they are needed, according to current guidelines. They can report antibiotic-resistant infections to surveillance teams, talk to your patients about how to take antibiotics correctly, antibiotic resistance and the dangers of misuse.
4. The health care industry can invest in research and development of new antibiotics, vaccines, diagnostics and other tools.
5. The agriculture sector must have to give antibiotics to animals under veterinary supervision and don't use antibiotics for growth promotion or to prevent diseases in healthy animals. They can vaccinate animals to reduce the need for antibiotics and use alternatives to antibiotics when available.

The writer is currently studying in the Department of Microbiology at Noakhali Science and Technology University
NSTU/Mahfuz