English writing opportunity at risingbd
M Mahfuzur Rahman || risingbd.com
Published: 13:03, 30 September 2020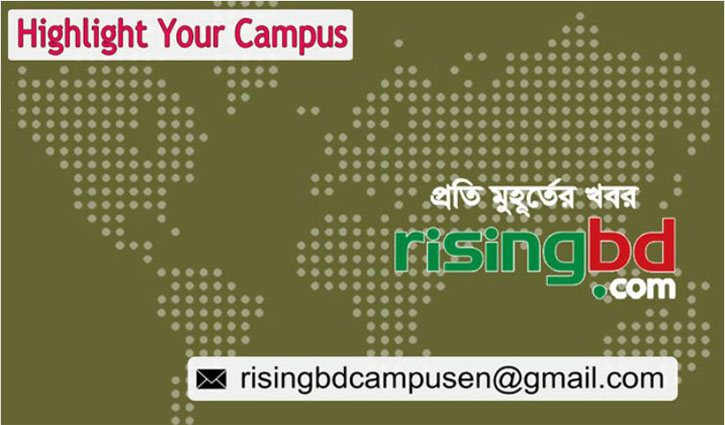 What's happening around you? Just write it to risingbd.com, one of the leading news portals in Bangladesh. Risingbd English version is pleasantly seeking write-ups in the English language, concentrating on different issues of home and abroad from teachers and students of all educational institutions across the country.
The students of all educational institutions, including schools, colleges and universities can write anything (that may include: opinion, feature, campus news, national-international issues, book-movie reviews, human stories and so on) in English.
The stories can be reached at [email protected] Teachers and students can write just about anything they want and Risingbd will take their writings to the internet world.
Uday Hakim, the advisory editor of the portal, said, 'We usually see teachers and students of school-college or universities are sending a lot of writing in Bangla to us. But English writing is comparatively fewer. Recently, we've inaugurated the English version for the campus division for our prestigious news portal.'
'This is our effort to make the teachers and students across the country equally proficient in Bangla and English writing. I hope they will be benefited from this initiative,' adds Uday Hakim, also one of the executive directors of Walton Group.
Country's popular news portal is highlighting the positive news and features of Bangladesh with the news portal provides news both in Bangla and English languages.
The management behind the portal only wants one thing which is to highlight the positive aspects of Bangladesh. A category 'positive Bangladesh' has also been created in its beginning in this regard.
Besides, risingbd provides national and international news of every moment with other news and features of sports, entertainment, education, culture, business and so on.
(The writer is a journalist, and also Deputy Assistant Director of Walton Group)
Dhaka/AI