Recipe: Know how to make Fruit Parfait
Musrat Sultana Mumu || risingbd.com
Published: 17:53, 30 September 2020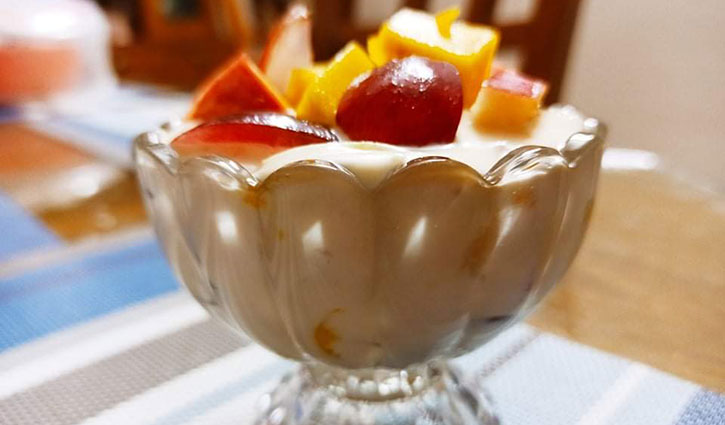 1. At first, cut the fruits you like in cubes. Then dip those in cold sugar water. Keep it at least for one hour in the refrigerator.
2. Now take 1/2-cup of whipped cream and add a pinch of vanilla essence, ½-cup of condensed milk and 2 cups of honey. Then add 4 cups of normal cream with it.
3. Mix all the fruits together and serve chilled. It will only have the mother taste of the juicy fruits with the cream no extra sugar added.
Mumu is the owner of 'Owner Plat Du Jour', a home-made online restaurant
Dhaka/Mahfuz