Multilateralism is on decline!
Fariha Maimuna || risingbd.com
Published: 13:46, 12 October 2020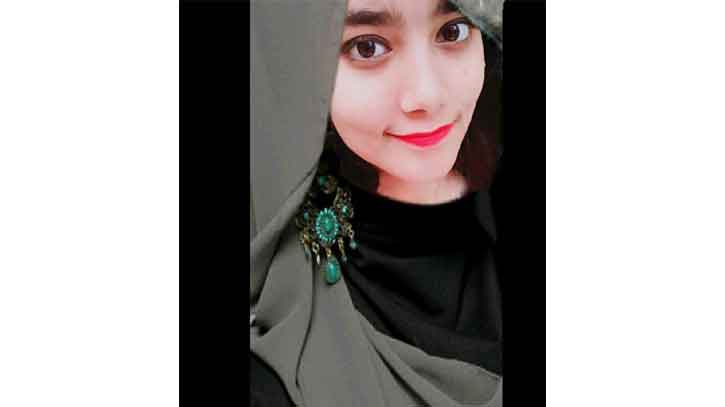 Recently we've observed that the global rules-based order is in crisis. The rise of populist governments across the world and the sense of nationalism in domestic politics have prompted the scenario. Great power countries like the US, China, and Russia are taking more unilateral actions these days than before.
Also, there has been an increasing rise of bilateralism instead of taking concerted efforts altogether. China's Belt and Road initiative project symbolizes some bilateral agreements with recipient countries that curbs multilateralism.
The idea of multilateralism was first put in place after the devastating Second World War. At that time, the belligerent nations felt the necessity to create a suitable atmosphere for mutual co-operation and protect the world from the scourge of war.
The United States mainly led it. Ironically, at present, U.S. President Donald Trump is taking steps that contradict the principles of multilateralism. Leading the U.S. with 'America First' policy indicates his unilateral act to maintain isolationism. Also, his withdrawal from Iran nuclear deal and the Paris Climate Convention have further boosted dilemmas in world politics.
These unilateral activities are ultimately not good for his own country as they develop xenophobia and anti-internationalism. Besides, we can see the rise of white supremacists in America, which gives birth to racial injustice.
At present, there has been an increasing rise of bilateralism instead of taking concerted efforts altogether. China's Belt and Road initiative project symbolizes some bilateral agreements with recipient countries that curbs multilateralism.
International organizations like the United Nations, World Bank, IMF, World Health Organization, European Union, Amnesty International are losing their efficiencies day by day. One of the reasons is a lack of democratic deficit, the main element of which is accountability. The absence of accountability is making these organizations much more ineffectual. Another reason is the excessive interference of member states for which these organizations can't remain completely unbiased.
European Union was once considered the hub of multilateralism, But now it's internally divided among its members. After the UK's leaving from the EU, Other nations are doubting whether its existence is useful or not. The Greece-Turkey issue in the Eastern Mediterranean is another contemporary issue which has created dissonance between EU members.
United Nations was established for promoting peace and upholding multilateralism. But unfortunately, it couldn't succeed entirely. The UN security council, one of the important organs of the United Nations, has faced many criticisms for permanent five members veto power rights. They are being condemned for using veto power for their benefit only. When a decision contrasts with their interests, they just give a veto, and ultimately, the UN remains powerless.
During this pandemic period, the World Health Organization was supposed to take adequate measures to stabilize the situation from getting worse. But it has already been criticized by many for not being transparent enough and lack of information that questions its accountability. Also, Trump accused the WHO of being 'China-centric.'
In India, the human rights organization, Amnesty International, had to shut down because of the Indian government's authoritarianism, which again proves the limitations of international organizations. They can't impose their decision on any state.
All these questionable power struggles among countries are literally preventing these International organizations from performing their duties that they are supposed to do. Besides, partiality inside those organizations is bolstering division among nations instead of creating unity. In that way, the primary purpose of establishing these organizations is thwarting. Gradually, multilateralism is also weakening.
If we closely look at all the haphazard events occurring these days, we can clearly see that the world is turning into realpolitik from being more liberalized. Every county is trying to seek their interest only. They pay a little heed to solve other major problems. That's why other issues stay 'unresolved.'
Powerful states are prone to blame each other, even on small things, instead of taking proper actions altogether. From the beginning, Mr. Trump has been continuously accuses China of spreading the Coronavirus globally, And in his country, he failed to reduce the increasing death rate of people. These unpleasant blame games are doing no good for any country, rather than creating heightening tensions.
We are now at a phase where multilateralism is the most needed aspect. At present, racism, conflicts, irregular migration, climate change, failure of arms control, growing distrust among nations, global economic downturn, border disputes are prevailing across the world, and most importantly, as we're now facing the severe COVID-19 outbreak, we require united endeavours to combat all these difficulties.
In order to get away from this unwanted situation, all the nations in the world need to make concerted efforts. Instead of taking unilateral or bilateral actions, they need to take multilateral steps.
Moreover, accountability is mandatory. All the belligerent nations have to come to terms to avoid further instability. International Organizations need to be separated from the excessive interference of world governments. In that way, these organizations can avoid being such an easy scapegoat of power struggles among nations. Governments should let them do their job without any interruption.
We don't expect any childish behaviour from world leaders. We don't expect to see them only blaming each other for the ongoing COVID-19 crisis. In fact, They need to co-operate with each other to sustain their power; they need it to tackle this dire situation collectively. To protect multilateralism from being wiped away, their collective endeavour is indeed crucial at present. We hope to see more sophisticated actions from world leaders in international politics.
(The writer is currently studying International Relations at the University of Dhaka.)
DU/Mahfuz/Nasim