Blue economy: Bangladesh to search maritime economic potential
Sanjana Hossen Ontora || risingbd.com
Published: 13:07, 15 October 2020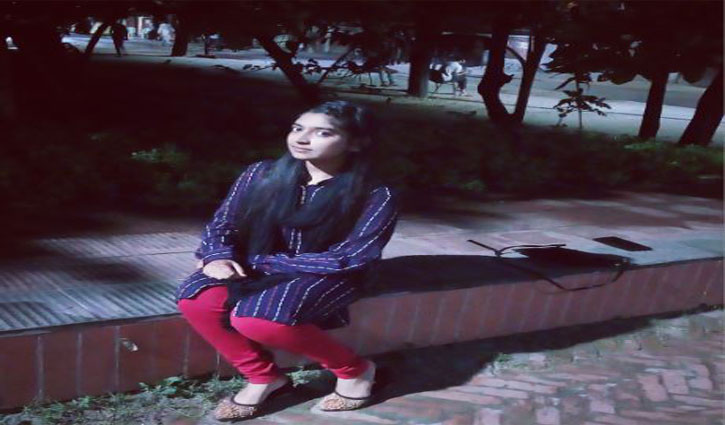 Sanjana Hossen Ontora
Blue economy is becoming increasingly popular all over the world. In other words, whatever is extracted from the sea, if it is added to the economy of the country, then it is included in the blue economy. After a long legal battle, Bangladesh has got an ideal map of the sea.
At present, the first 12 nautical miles of the sea in the Bay of Bengal is the sovereign maritime region of Bangladesh. The next 200 nautical miles is a special economic zone. And all the animal and mineral resources of the bottom of the continental shelf up to 354 nautical miles from the coast belong to Bangladesh but ships of any country can operate in the continental shelf area.
But even after 6 years of acquiring such a huge maritime boundary, Bangladesh has not yet been able to move forward in extracting and using the resources at sea. There has not been as much initiative in the maritime economy as there has been talking of sea conquest. There has been no progress in 2017 except the formation of a small administrative cell called Blue Economy Cell under the Ministry of Energy and Mineral Resources.
But the rest are not sitting like us. Two years after the settlement of the dispute with Bangladesh in 2012, Myanmar has not only discovered gas reserves but also started extracting gas from their blocks near the Bangladesh border and using it themselves, as well as exporting to China.
Despite having such a large sea boundary, according to the latest data from 2019, only 4 blocks have been contracted with foreign companies for exploration but not a single well has been drilled. The remaining 22 blocks are stagnant.
If activities are carried out in at least four cases in the territory that Bangladesh has acquired, it is possible to earn about two and a half billion US dollars every year by 2030. These areas are four- oil and gas extraction, fishery extraction, port facilities expansion and tourism.
At the bottom of The Bay of Bengal, there are about 475 species of fish and 36 species of shrimp. In addition to livestock, 13 places have valuable sand, uranium and thorium. They contain a variety of valuable metallic elements.
In addition, there is a lot of clay suitable for making cement. At the bottom there is a huge amount of marine weeds, these processes are used to make medicines for many diseases. The most valuable of these is Espirulina. If the sea resources of Bangladesh can be properly utilized and used, the wheel of the country's economy can turn.
There is immense potential in the maritime economy of Bangladesh. However, Bangladesh is lagging behind. But now the government has to take this issue seriously and take effective steps. Extraction of marine resources is not an easy task.
Exploration, mining, extraction of mineral resources in the sea are all technology dependent. According to the researchers, a survey activity should be started quickly, from where the data will match. If necessary, the assistance of foreign skilled companies should be taken. It is important to allocate adequate budget for the development and expansion of marine dependent industries. A separate laboratory can be set up.
We are not yet able to utilize our marine resources, but if this huge potential opens up in front of us all at once, our domestic economy will change dramatically. Maybe we also had the opportunity to become a developed country like Norway. The government should take effective steps to make proper use of this huge achievement and seize this opportunity to establish Bangladesh in a more dignified position in the court of the world.
Sanjana Hossen Ontora is currently studying Information Science and Library Management at University of Dhaka
DU/Mahfuz/AI