`We want a hunger-free world`
Raihan Riaz || risingbd.com
Published: 20:02, 16 October 2020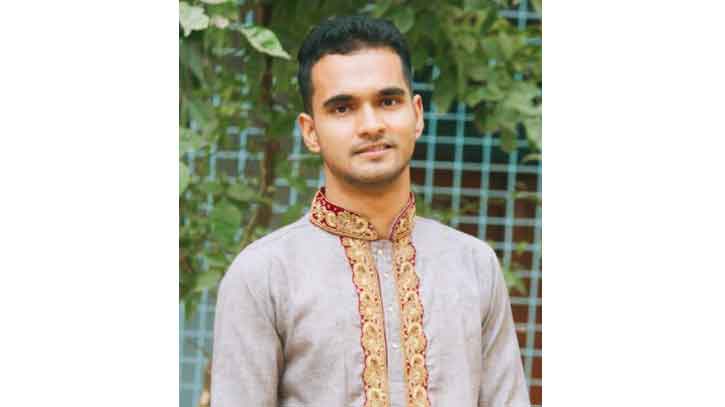 16 October is the world Food Day. The theme of this year is "Grow, nourish, sustain. Together. Our actions are our future." World Food Day is not only about celebrating the amazing food that we have the privilege of indulging in, but it is about raising awareness for people who do not have such privilege.
There are people all over the world who are suffering from hunger. Starvation is a massive problem in a number of countries, and we need to do more to raise awareness and combat this problem.
It seems crazy that we live in a world whereby a large portion of the population can indulge in any sort of food they wish without a second thought while others struggle to put food on the table.
We can also use World Food Day to raise awareness about healthy diets and what our bodies need. In recent times, education has grown about healthy diets and what foods are good and bad for our bodies, but we are not there yet! World Food Day gives us a great opportunity to further education and awareness in this area.
The food security situation in Bangladesh has been in troubled waters all through the year. The metaphor stands true in the literal sense as well, since the recent threats to food security are largely a result of the damage caused by two successive floods: the flash flood during April and the monsoon flood since late June.
The main principle which World Food Day celebrates is the furtherance of food security all over the world, especially in the times of crisis. The launch of the Food and Agriculture Organisation by the UN has played a huge role in taking this worthy goal forward.
Its annual celebration serves as a marker of the importance of this organisation and helps to raise awareness of the crucial need for successful agriculture policies to be implemented by governments across the world to ensure there is ample food available for everyone.
As countries deal with the widespread effects of the COVID-19 pandemic, World Food Day 2020 will highlight how food and agriculture are an essential part of the COVID-19 response. World Food Day 2020 will call for global cooperation and solidarity to help the most vulnerable to recover from the crisis.
It will call on countries to build back better by making food systems more resilient and robust so they can withstand increasing volatility and climate shocks, deliver healthy and sustainable diets for all, and decent livelihoods for food system workers.
COVID-19 is reversing decades of progress made in the fight against poverty and hunger in low- and middle-income countries around the world. Malnutrition, starvation and chronic health issues are serious and potentially life-threatening reality for children living in poverty, and food security has become an even more severe risk for the poor.
At the same time, World Food Day 2020 will celebrate the people who produce, plant, harvest, fish or transport our food and call on the public to thank these Food Heroes who, no matter the circumstances, continue to provide food to their communities and beyond - helping to grow, nourish and sustain our world.
The COVID-19 global health crisis has been a time to reflect on things we truly cherish and our most basic needs. These uncertain times have made many of us rekindle our appreciation for a thing that some take for granted and many go without food.
Food is the essence of life and the bedrock of our cultures and communities. Preserving access to safe and nutritious food is and will continue to be an essential part of the response to the COVID-19 pandemic, particularly for poor and vulnerable communities, who are hit hardest by the pandemic and resulting economic shocks.
In a moment like this, it is more important than ever to recognise the need to support our food heroes- farmers and workers throughout the food system- who are making sure that food makes its way from farm to fork even amid disruptions as unprecedented as the current COVID-19 crisis.
Countries, the private sector and civil society need to make sure that our food systems grow a variety of food to nourish a growing population and sustain the planet, together.
We all have a role to play, from increasing the overall demand for nutritious food by choosing healthy, to not letting sustainable habits fall by the wayside, despite these uncertain times.
Today, it is the time to focus on improving the situation for farmers in Bangladesh, as part of a wider effort to reduce poverty and also tackle malnutrition more widely. Our children are depending on us to make the right choices—choices that will help them lead healthy, productive, hunger-free lives.
(Raihan Riaz is currently studying at Jagannath University)
JnU/Mahfuz/Nasim