Automatic monitoring needed to check road crashes
Makama Mahmud Chowdhury || risingbd.com
Published: 13:43, 26 November 2020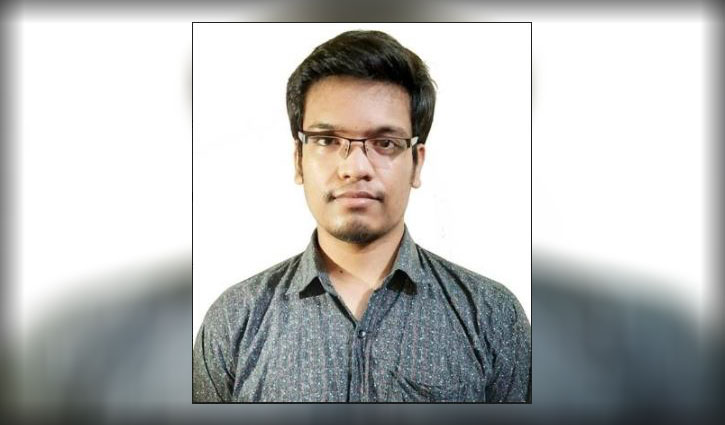 From birth to death, people have different demands. In an effort to meet these demands, every able-bodied person has to take to the streets after breakfast in search of their livelihood. The silent road of the night became noisy with the rising sun as the pedestrians were busy in walking and driving.
Returning home everyone will eat and sleep peacefully, this is the normal rule of life. But sometimes this normality is disturbed by some machine monsters prevailing on the road. The only hope and the member providing food and clothing to the family is suddenly lost in their heartless torture which is never desirable.
Living a healthy life in this beautiful world has become a responsibility today. One such much discussed and frightening problem at present is road accidents. Every living creature must have to die. But no one wants to die as a victim of road accidents. Somewhere in the country road accidents are snatching away the precious lives of the people in a moment breaking up the arranged family. So today the only demand from all quarters is 'We want safe roads; We want a safe life'.
While the world is struggling to prevent coronavirus, on the other hand in the current situation road accidents are becoming more dangerous than coronavirus. Everyday road accidents are happening somewhere in the world. The number of people died by road accidents in recent year is increasing alarmingly. In most cases, road accidents are caused by the driver's recklessness and unfit vehicles.
Road accidents are one of the major problems in Bangladesh. Many people are being killed in road accidents and a huge amount of property is being damaged. It is extremely painful to see the news of the accident on social media, television and newspapers. A road accident took the lives of countless innocent children, men and women and injured countless others. Despite many efforts, discipline is not going to be restored in the road safety and transport sector.
According to the Bangladesh Passengers Welfare Association (BPWA), 7,855 people were killed and 13,330 people were injured in 5,516 road accidents in 2019. At the same time, there were 482 accidents on the railways. The death toll was 469 and the number of injured was 706. Besides 219 people were killed and 282 injured in 203 accidents on the waterway. 375 people are still missing in these accidents. A total of 8,543 people were killed and 14,318 injured in a total of 6,201 road, sea and rail accidents.
According to the report, the number of road accidents in 2019 was almost the same as in 2018. But the death toll has risen to 8.07 percent. The country loses about 5,000 crore taka every year due to road accidents, which is about 2 percent of GDP. These statistics show the current horrific picture of road accidents.
Although various decisions have been taken in the formulation of transport laws and policies to reduce road accidents, it is not possible to implement them due to various complications. There prevails a law but is not being implemented properly.
As a result, the interests of the passengers are not being protected and are meeting untimely death on the road. Many have accepted it as destiny. But we do not try to understand that this is not mere destiny. Nepal once topped the list of road accidents but it holds now the second place for taking effective steps to prevent road accidents.
Road accidents are happening around the globe but the number of death is much higher in Bangladesh than others. Neighboring India also has a much lower number than Bangladesh. India and other countries are taking effective steps to curb road crashes.
Road accidents are currently a national problem in our country and the causes are no longer unknown. The imbalance of population in proportion to road infrastructure and land area in the country can be mentioned as the main reason.
At present, the number of motor vehicles has increased tremendously as compared to the roads. Besides, the movement of buses, trucks, private cars, rickshaws and other mixed vehicles on the same road seems to be fueling the increase in road accidents. In addition, roads and highways are defective. Defective vehicles are also one of the causes of accidents.
Experts say there is no substitute for everyone being aware to reduce road accidents. In addition to promoting awareness programs in the media, school textbooks also need to include road accident prevention issues. The driver's skills and qualifications should be thoroughly checked and selected before issuing the license. It is also important to ensure that no one can drive without a license.
Proper implementation of traffic laws is an important way to prevent accidents. Citizens need to develop a respectful and law-abiding mentality as well. With the idea of Digital Bangladesh, if all vehicles can be brought under the automatic monitoring system, it is expected that road accidents can be reduced at a significant rate. Only then the people will be saved from the cruse of road accidents. The sky of Bengal will not be shaken by the tears of a person who has lost a relative.
Makama Mahmud Chowdhury studies Civil Engineering at the Chittagong University of Engineering and Technology.
CUET/Mahfuz