Biden's triumph: A blow to nationalist Trump allies!
Ashiq Iqbal Jishad || risingbd.com
Published: 15:14, 28 November 2020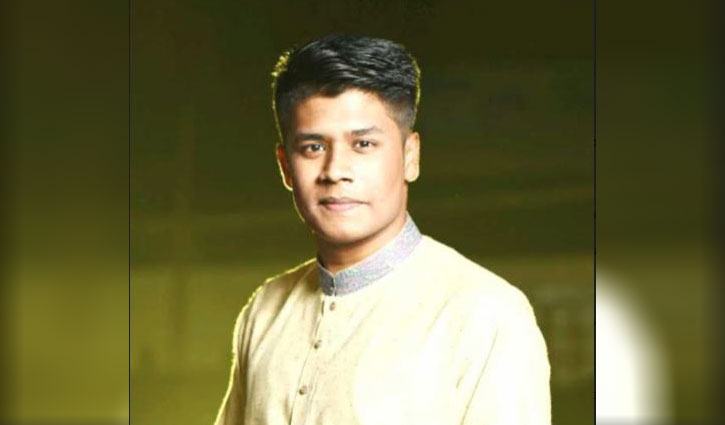 US President-elect Joe Biden won the landslide victory against Donald Trump in 2020 US Presidential election. He got the victory with a total of 70.5 million votes and 306 electoral votes. He broke the 120-year record.
Biden's triumph has inspired democratic supporters around the world because they've been frustrated with Trump's 'America First' policy for a long time. Trump's protectionist policies have led to a trade war with China, distances from EU allies and losing its lead in NATO as well.
So EU allies have gained hope with Biden's victory. Angela Merkel, Michael Martin, Pedro Sanchez, Emmanuel Macron and other European leaders are optimistic about Biden's future cooperation. With Biden's win, the US is returning to globalization policy again. Biden has already hinted in this connection.
But Biden's achievement has been a nightmare for right-wing populists in office in Brazil, Poland, Hungary, Slovenia, UK and elsewhere. Trump was their vanguard who advocated populists from Hungary to Brazil in from the diplomatic cold, dismissing science, migrant-scapegoating and urging people in nationalism.
The historic US election result is being seen as a warning to Trump's populist allies. For many years they've been adopting Trump's ideology to consolidate power. They recognized 'Trumpism' as their political ideology. Like Trump, they also embrace ultra-nationalism, conservativism, anti-Islam and anti-migration.
However, Biden's victory seems to be a curse to the populists. It's certain that the much-talked-about "populist wave" of recent years may be subsiding. For the populist-led government like Poland, Brazil, UK, Serbia, Trump's fall is seen as a disaster for them. Due to which, many of them haven't congratulated Biden yet.
The one who could suffer the most in Biden's victory is British PM Boris Johnson. Trump dubs Boris 'British Trump' because of his proximity to right-wing populist ideology. Nonetheless, the role of Boris in the Brexit issue has been criticized at home and abroad.
In Britain, the Brexitters became synonymous with the global wave of isolationism that brought Boris to power. For a long time, Trump has been praising Boris's right-wing role. But Biden's win seems to come like pressure on Boris because Biden is emphasizing on separation through the agreement on the Brexit issue. He won't tolerate any action that harms the Irish Treaty.
In the future, Washington-London relations may take a new turn. We know that the US-UK relationship is seen as 'friendship for all seasons'. But Biden may change the tradition.
After Boris, the one who's disappointed in Trump's defeat is Brazil's President Jair Bolsonaro. He's called the 'Brazilian version of Trump' because of his right-wing populist ideology. He calls himself as the right-wing 'Crusader'. He's a firm believer in 'Trumpism', which has made him a conservative and populist leader like Trump. He doesn't concede scientific theory.
Because of his stupidity, a large part of Amazon was destroyed in a wildfire, about 6 million people have been infected with Corona and about 1,70,000 people have died from the virus.
He was also denounced for setting up the Brazilian embassy in Jerusalem. These reckless decisions helped him get closure to Trump. He was so excited about Trump's victory that he didn't hesitate to mention Democrats as the 'enemies of America'. However, he's so disappointed with Biden's victory that he hasn't yet congratulated Biden.
On the other hand, Hungarian Prime Minister Viktor Orban sounds upset about Biden's triumph. Because he has been backing Trump for his loyalty to American Conservatism. His role in conservatism, anti-Islamic and anti-immigrant has kept him in power for 10 years.
Moreover, Orban has a strong hatred for the Democratic Party. During President Obama's tenure, he was repeatedly condemned for his autocrat policies. In response, he closed an American university's branch in Hungary. He also maintains good relations with dictator rulers of China and Russia for consolidating his superiority. He was even very optimistic about Trump's victory. But Biden's win shattered everything.
Like Orban, Polish President Duda is often concerned about Biden's win. Because of his far-right, anti-immigrant and anti-Islamic stance, he became one of Trump's most trusted allies. In return, Trump administration gave them considerable patronage. Trump is no more. As a result, President Duda has become helpless.
Also Serbian President Aleksandar Vucic is so upset over Biden's triumph. He has already confirmed that Serbia will maintain distance with Biden.
There is no doubt that Biden will blacklist Poland, Hungary and Serbia. Biden has previously mentioned them as rising 'totalitarian regimes' and 'thugs'.
Additionally, other European populist politicians in France, Netherlands, Austria, Italy have been silent since the Biden win. Biden's victory seems to be putting pressure on European populists like Marine Le Pen, Thierry Baudet, Geert Wilders and Matteo Salvini.
Unlike European populist leaders, the pressure may be on Indian PM Narendra Modi. Trump administration didn't bother about the Jammu-Kashmir and NRC-CAA issues. But Biden and his running-mate Kamala Harris made it clear that they won't be indifferent to these two issues. That's why Modi will have to give extra effort to get Washington's attention.
Regardless, Trump's defeat and Biden's triumph confirm that populist leaders on both sides of the Atlantic Ocean are so alarmed. Right-wing populist and autocrats will face a new challenge as the most powerful ruler on Earth is no longer. Besides, it'll be a nightmare for Bolsonaro, Orban, Duda and other populist-led governors. They might face political depression at any time.
But one thing we've to keep in mind that even if Trump leaves, 'Trumpism' may remain a threat in the US society. Although Trump lost the election, he managed to get 70 million votes. It proves that Trump's 'Make America Great Again' hasn't been abolished yet. Though Trump's defeat may temporarily upset populists, they'll stick to 'Trumpism'. As a result, populist leaders could create a political crisis in their country.

Ashiq Iqbal Jishad studies International Relations at the University of Dhaka
DU/Mahfuz