Books are lights!
Mohsina Suaibia Tonny || risingbd.com
Published: 17:47, 5 December 2020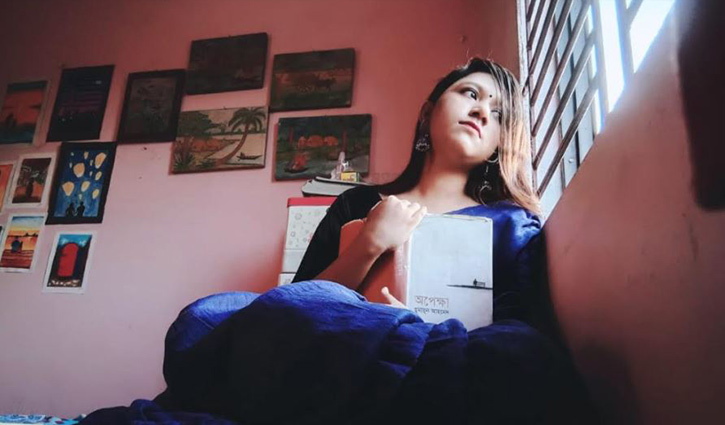 Mohsina Suaibia Tonny
That who reads books in this twenty-first century with the paper-formats, the person might be labelled as old-fashioned when it was a very extraordinary pastime in the previous centuries!
Since these social networking websites have started their reign over this generation, this great entertainment lost its charm alarmingly. The words, the imagination, the fragrance of the pages, the interest through the characters of a book can never be turned pale and clumsy!
The magic of a book lies in its story, characters, and all over a person's imagination. When someone reads a book he can visualize the scenario before his eyes. But in the movies produced following a book, the viewers can't enjoy that excitement exactly the writer wanted them to feel. Of course, it has different feelings!
In this chaotic life often people feel hopeless, sad, shattered, or traumatized. Maybe there are some broken people with a deep heartache who lost their faith in love trying to survive.
But they won't ever know the light itself is books. When people will get to know the power of those words written in a book can glorify them better than anything, they will be healed.
Think it, you are reading some poetry of love on a beautiful afternoon. You will feel that melody of love. You will get spleenful with the melancholy of heartache. But the same thing won't happen to watch a poem recitation. Unquestionably, it has another implication in life!
There are different types of books across the globe. Some books are so beautiful that the readers may sense the feeling of just touching the words. One lifetime is not enough to read a lot of books.
People can't read or can't get time to read books in the printed form during this world of Netflix and Instagram. Maybe it will not give you the excitement of a puzzle when you saw DARK series but surely it will give you peace. You will learn to enjoy the harmony of life even more.
So don't fall for people, rather fall for books. People you love may leave one day but books will remain inside your hearts.
Mohsina Suaibia Tonny studies MBA at the Patuakhali Science and Technology University.
PSTU/Mahfuz/AKA