Will COVID-19 vaccine be available to everyone?
Tarek Nijam || risingbd.com
Published: 18:53, 21 January 2021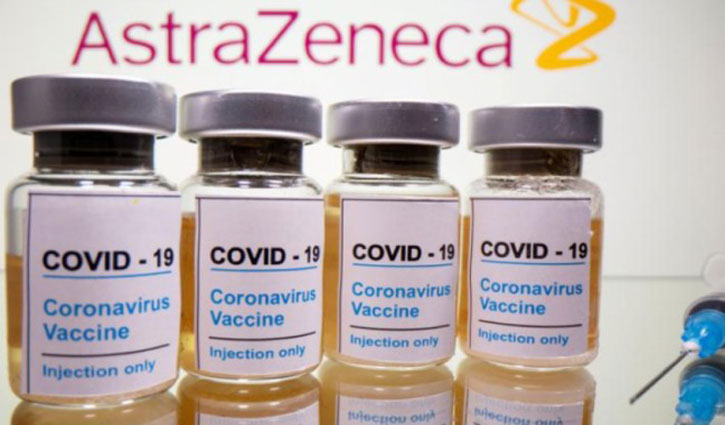 In the new year of 2021, every individual, family, society, nation has some expectation. Similarly, in the New Year, people will want to keep themselves healthy through vaccines.
The family will want to confirm the vaccine for family members. That way everyone will want a vaccine to stay safe. But will people in the world's poorest countries get the vaccine?
This is a matter of concern. Therefore, in the international analysis, the issue of getting vaccines for everyone is being discussed again and again. Maybe the year 2021 will be full of vaccines.
The world now is witnessing an epidemic called Covid-19. The epidemic has begun in Wuhan, China, but spread all over the world within some days. Analysts believe that the impact will remain in 2021.
Vaccines are the antidote to this epidemic. But the time to get this vaccine will also give birth to a new crisis. For example, former US President Trump has pre-ordered billions of doses of vaccines for his country's people before they hit the market.
This is how new nationalism about vaccines was born. The key to this theory is to ensure that people in their own country receive the vaccine, whether or not another country or person gets the vaccine. In the year, a kind of inequality will be born centering on the issue of vaccines. It has already appeared in the world.
In the last century, World has seen a kind of financial inequality between rich and poor countries. As a result, we have seen richer countries become richer, and poorer countries become poorer.
In every century or decade, the world has seen inequality in any way. Similarly, in the second decade of this century, the world is going to witness a new kind of inequality by vaccines. It will not be possible for many poor countries to purchase the Covid-19 vaccine (two doses per person). Poor countries may not have the financial or diplomatic capacity to do so.
Recent statistics show how rich countries are going to discriminate against vaccines. Below is a statistic of how many vaccines a country has bought or is going to buy. The European Union has 156.5 million doses (21.6 per cent of the world's vaccine purchases), India 1.5 billion doses (20.69 per cent), the United States 101 million doses (13.93 per cent) and COVAX (who will supply the world for free) 60 million doses (9.6 percent), Canada 356 million doses (4.94 percent), United Kingdom 358 million doses (4.92 percent).
Developing countries include Indonesia 33.70 crore (4.6 per cent) and Brazil 19.50 crore (2.70 per cent). Bangladesh amounts to 31 million, which is 0.42 percent of the world (Source: Visual Capitalist, 16 December). According to the information received, 6.25 billion doses of vaccine have been pre-ordered.
We also see an account of how much money countries are spending. The European Union has $1.6 billion, the United States $1 billion, Canada $358 million, Japan $290 million, the United Kingdom $357 million, Indonesia $338 million, Brazil $196 million, COVAX $600 million and India $1.5 billion.
Vaccine supply has not yet started in all countries. The vaccine is likely to be available in the first few months of this year. The vaccine is currently being applied in a limited number of countries, including the United States and the United Kingdom. It is said that the availability and supply of vaccines will be one of the most discussed topics this year.
There is a lot of talk about vaccines here too. Four vaccines have received final approval or are in the process of being received. Among the vaccines, there is a big problem with the vaccine produced by Pfizer-BioNTech. The vaccine should be refrigerated at a temperature of minus 70 degrees Celsius.
As a result, many poor countries will not be able to save the vaccine. Transportation is also a problem. On the other hand, Modern vaccines should be kept at a temperature of minus 20 degrees Celsius. And the other two - Oxford University – AstraZeneca and Gamaleya (Sputnik-V) vaccines can be kept at normal temperatures.
When the whole world was hit by an epidemic in mid-2020, China's perception was that China might be ahead of everyone else in inventing vaccines and leading the world in vaccine development.
But the Chinese vaccine has lost in the world of vaccine competition. However, China has a large population country will need huge amounts of vaccines. It was once heard that China would provide free vaccines to developing countries. With the passage of time, it is no longer heard. Vaccines can also be a new polarization of world politics.
The long wait or inequality of the poor countries for the vaccine has already become a matter of deep concern in the world. Whatever the Year, it can be said that there will be discussions about vaccines throughout the year. It is hoped that the vaccine will be ensured for all, rich and poor, through the participation and cooperation of all, including the World Health Organization.
(Tarek Nijam studies Finance at the University of Chittagong)
CU/Mahfuz/Nasim