Increase seats in universities, create more jobs
Sanzida Yeasmin Liza || risingbd.com
Published: 15:12, 24 January 2021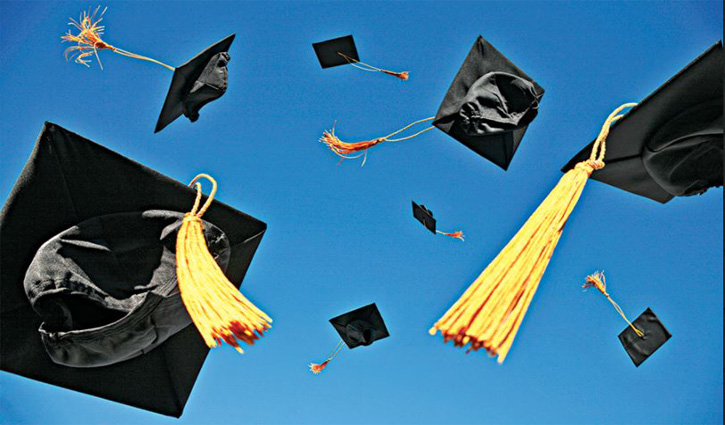 A university is a place where one can learn to enrich him or herself properly. They learn to awaken norms and values inside them. We've a limited number of seats in the government universities, medical and dental colleges in Bangladesh. Many students have to sit for exams in a bid to enroll in higher education to confirm a seat for higher studies.
At present, there are 47, 343 seats in government universities, 4,344 in medical and colleges, and 3.5 lakh seats under the national university, according to the government sources. These seats are insufficient compared to our huge number of students.
A huge number of students failed to get admission for higher studies for the scarcity of seats every year with many of them to sit for the test to get admission for the second time. They face a lot of depression and stress during this time. The competition is everywhere.
Now, what about your jobs? It's an unbearable competition on sob seekers. It's a huge pressure. Getting a good job means capturing a golden deer at our time! Everyone is running in search of that golden deer!
You have to be qualified in many ways for getting the job. For instance, you have to prove yourself and be unique in all means including educational qualification, co-educational activities, and computer literacy, and in some cases work experience.
To solve this diverse problem, first of all, we need to increase the number of universities to ensure the quality of education for students. We need to increase the number of seats as well. Secondly, there is a need to keep jobs free of corruption. Otherwise, the future of the nation is in the darkness as the unemployment rate is rising and deserving people are losing their place fit for them.
Thirdly, government-private, semi-government, autonomous or NGO's should arrange more jobs creating various sectors inside the country.

Sanzida Yeasmin Liza studies Law at the Comilla University
CoU/Mahfuz