IU ex-VC Askari takes COVID-19 vaccine shot
​​​​​​​IU Correspondent || risingbd.com
Published: 10:55, 6 March 2021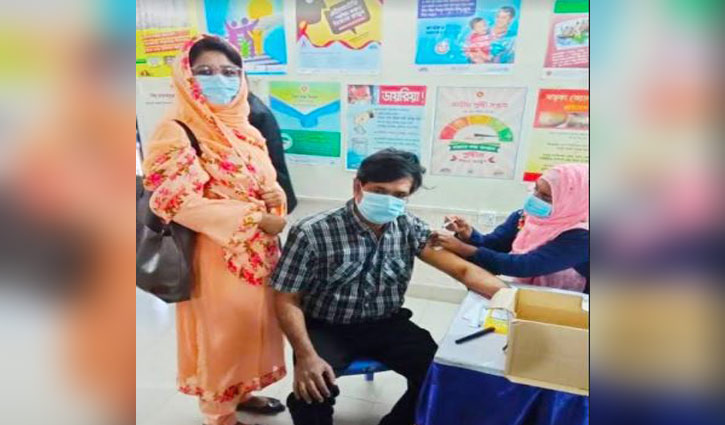 Islamic University's former vice-chancellor Professor Dr M Harun-Ur-Rashid Askari, popularly known as Rashid Askari, has received a shot of COVID-19 vaccine.
Rashid Askari and his spouse have received the first dose of COVID-19 vaccine at a hospital in Rangpur recently.
Talking to journalists, Dr Rashid Askari said, 'My wife and I have been vaccinated against COVID-19 in my hometown Rangpur. Thanks a million to Prime Minister Sheikh Hasina for making the hard-earned vaccines freely available for us at such a crucial moment when most countries in the world have yet to kick off this long-coveted immunization programme, and there's a mad scramble for it even in the West.'
'It's also reassuring to know that the vaccines we are being given are called COVISHIELD, which is so far the best and the safest vaccine in the world,' Askari adds.
He says, 'I am hoping this mass vaccination campaign will gradually include all across the country, and work as an effective shield against corona contagion in Bangladesh. Pay no heed to any rumor about it, and take the vaccine asap if it applies to you. Play safe.'
Askari was the 12th vice-chancellor of Islamic University in Kushtia who fulfilled his four years tenure for the first time ever in the university.
IU/Jibon/Mahfuz