Teaching: 8 ways to improve online course
Risingbd Campus || risingbd.com
Published: 12:22, 6 March 2021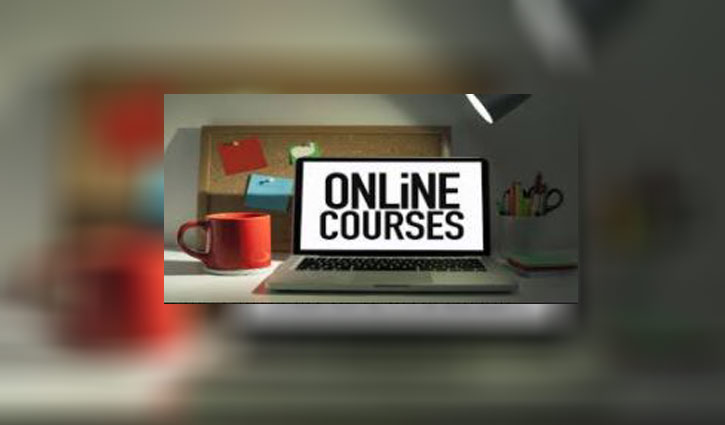 Anxiety is in the air. So, too, is anger, depression, bewilderment, and disappointment. With their lives in limbo, college students, with good reason, fear that their family's finances, their academic plans, and, indeed, their future have been upended. Insecurity is rampant.
For those of us who will teach large online classes in the fall, the challenge is clear: We must design and deliver courses that are engaging, interactive, well supported, and responsive to the times.
Here are some simple, straightforward ways to ensure that Round 2 of online learning is measurably better than it was in the Spring.
1. Build a personal connection with your students.
Instead of simply introducing yourself, consider conducting a student survey. Then share the results with your students, while inserting your own responses to the questions.
An anonymous survey can provide many insights into your students' current circumstances, their assessment of how the Spring semester went, and their thoughts about how online education can be improved.
2. Motivate your students.
Motivation is a key to effective learning, and perhaps the single most important contributor to motivation is the course's perceived relevance. Thus, it is important to discuss the course's utility, value, and applicability from the outset. Help your students understand the ways that your course provides an essential foundation for more advanced courses.
3. Help students maintain focus.
A major contributor to student failure in online classes is an inability to focus, a challenge that the current health crisis has exacerbated.
The problem of focus exists on multiple dimensions. Lacking the structure of a traditional school day, many students find it difficult to concentrate, prioritize, organize their time, and stay on track. Thus, it's essential to provide them with the structure that they need.
4. Create a sense of community
Help students get to know one another. Split a large class into smaller units. Within the smaller breakout groups, have the students participate in icebreaker activities. The breakout sessions share also provide opportunities for students to share their opinions, knowledge, and experience.
5. Make discussions meaningful.
Whether a discussion takes place orally, within a breakout sessions, or by text, either through chat or a discussion forum, make sure that the discussion genuinely contributes to students' learning.
6. Increase student engagement.
Since motivation tends to flag over time, it is necessary to sustain student enthusiasm and interest. During individual sessions, check on student comprehension; conduct polls; and pose questions. Give students opportunities to actively participate during the class session.
7. Address equity issues.
The shift to remote learning has exacerbated issues relating to equity. Not all students have equal access to technology or to reliable, high speed Internet connections or to a distraction-free study space. Be mindful of the challenges students face, recognizing that students vary markedly in their comfort level with online learning and some are located in different time zones. Many worry, not without reason, that their classmates are cheating.
8. Identify and support struggling students.
During the current crisis, our students are struggling in many ways. Some need academic support; others, technology assistance. Many, perhaps most, need non-academic support. Many mental health needs are going unaddressed. Still others need help in balancing their responsibilities and priorities.
Steven Mintz is professor of history at the University of Texas at Austin.
Mahfuz/Risingbd