JnUTA wants VC from JnU 
JnU Correspondent  || risingbd.com
Published: 16:24, 22 March 2021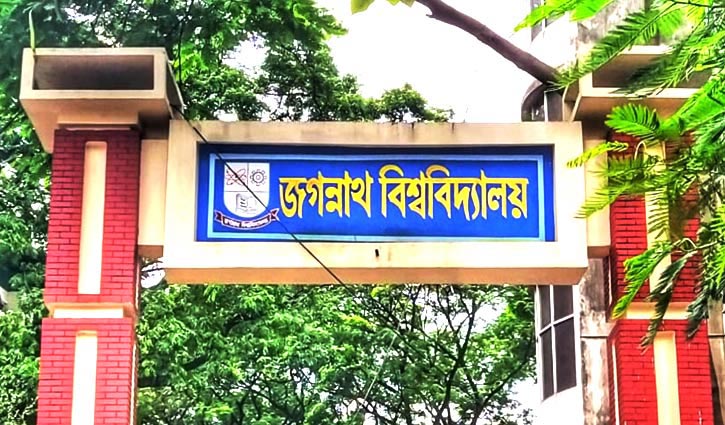 The leaders of Jagannath University Teachers Association have demanded the appointment of a vice-chancellor from among the current professors of the university.
The president of the teachers' association, Prof. Dr. Noor Alam Abdullah and General Secretary Prof. Shamima Begum made this demand in a press release.
In this statement, JnUTA said, 'Currently, there is no regular VC at Jagannath University. In this context, we demand the government to appoint a vice-chancellor from among the professors of Jagannath University in the interest of overall development of the university, including education.'
Regarding the demand, Prof. Md. Noor Alam Abdullah says, 'President of the Teachers' Association, said, 'We have qualified professors in our university who are demanding for the post of VC.'
Meanwhile, the pro-Awami League teachers' union of the university has given a list of more than a dozen names among themselves for the next vice-chancellor in various places including UGC and the ministry of education. The list includes the current dean, former dean, former president and general secretary of the teachers' association, former and current leaders of the blue party.
Professor Dr. Mijanur Rahman's second term is over as the fourth vice-chancellor of Jagannath University on March 16 this year. Later, university treasurer professor Kamaluddin Ahmed was appointed as the acting VC of the university.
JnU/Showdip/Mahfuz