IU theology faculty test to be held individually
IU Correspondent || risingbd.com
Published: 13:51, 7 April 2021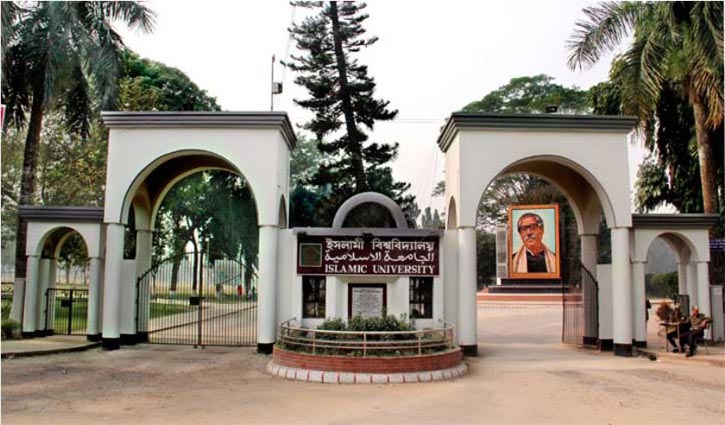 The authorities of Islamic University in Kushtia have decided to take the intake test of theology and Islamic Studies faculty individually under 'D' unit for 2020-21 academic session, IU registrar office officials said on Tuesday.
The decision was made at an IU central admission test committee held virtually with the university Vice-chancellor Professor Shaikh Abdus Salam in the chair.
The admission tests of other faculties would be held in uniformed entry test process except the theology and Islamic studies faculty one, IU acting registrar M Ataur Rahman said.
The university authorities took the decision as there was no such faculty in other universities.
They would conduct the 'D' unit entry test for the students as per its previous system, he said, adding, further information regarding the admission test would be available on the university website at www.iu.ac.bd, he added.
Among others, IU syndicate member Professor M Mahbubar Rahman, IUTA president Professor M Kazi Akhtar Hossain, chairmen and deans of different faculties were present at the meeting.
On January 23, 2020, the University Grants Commission decided to introduce a uniform entry test in all public universities across the country from the academic year 2020-21, aiming at reducing the sufferings of the admission-seekers and their guardians.
The universities that are taking centralized admission tests are Islamic University (IU), Shahjalal University of Science and Technology (SUST), Khulna University (KU), Hajee Mohammad Danesh Science and Technology University (HSTU), Mawlana Bhashani Science and Technology University, Noakhali Science and Technology University (NSTU), Jagannath University (JnU), Comilla University, Jatiya Kabi Kazi Nazrul Islam University, Jessore University of Science and Technology (JUST), Begum Rokeya University Rangpur (BRUR), Pabna University of Science and Technology (PUST), Bangabandhu Sheikh Mujibur Rahman Science and Technology University (BSMRSTU), Barisal University (BU) and Patuakhali Science and Technology University (PSTU).
IU/H K Jibon/Mahfuz/Mukul