SUST online semester final exam from July 1
SUST Correspondent || risingbd.com
Published: 08:56, 31 May 2021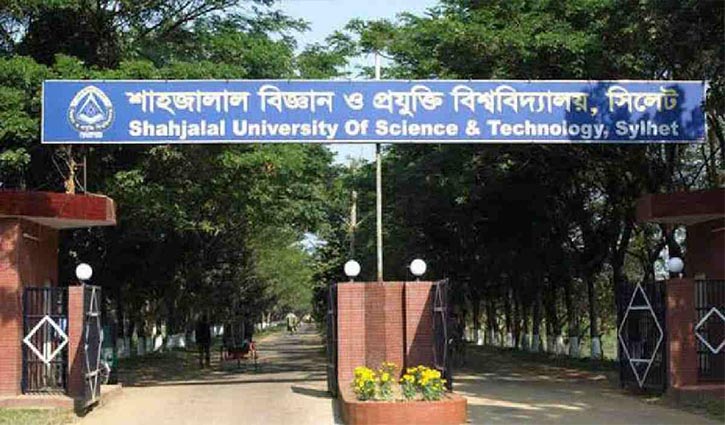 The semester final examination of Shahjalal University of Science and Technology stuck for a long time is going to be held online from July 1, 2021.
At the same time, the suspended examinations of honors last year and masters will be taken from June 15.
Vice-Chancellor Professor Farid Uddin Ahmad has confirmed the news.
The decision was taken at the academic council meeting of the university held at 10 am on Thursday.
Treasurer Professor Dr. Anwarul Islam said the students will be verified in two parts in each course. Generally, the semester has a written test of 60 or 70 numbers in the final examination. Taking online tests has been changed in that system. 50 percent of the total number of written tests will be taken through the 'Creative Assessment' system and the rest of the 50 percent will be taken through the viva. The treasurer said that the method has been followed to properly evaluate the students.
Asked about 'Creative Assessment' approach, Dr. Anwarul Islam said that in this method, the written test will be taken. At the beginning of the exam, all students will be questioned through Zoom ID or Google Link.
By writing the answer to the question within a specific time, it will be submitted within 12 hours through that link. Many students of the university live in remote areas. The internet system can remain weak. So the time has been increased by considering all the students.
SUST/Masud Al Razi/Mahfuz
risingbd