West Bengal critical for sustainable Indo-Bangla trade relation
Muhammad Estiak Hussain || risingbd.com
Published: 18:11, 3 June 2021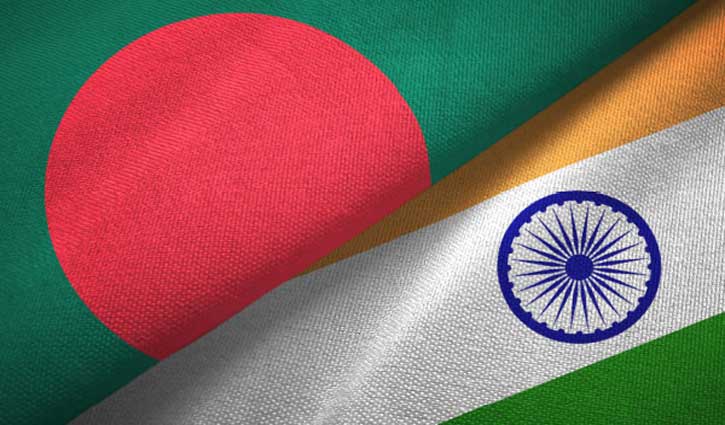 Trade relations between India and Bangladesh are improving day by day. In the recent past, two countries signed a lot of agreements to facilitate the trade-in between them. These agreements include tariff-free access, transit, and more liberalization of trade. West Bengal of India is one of the major important part of this development as it shares its border with Bangladesh more than any other bordering state of India.
Though the trade and investment gradually rising between these two sovereign states, there are still some barriers hampering the gradual growth. Such as India's Non-Tariff Barriers (NTBs), lack of infrastructural capacity in Bangladesh side, and others.
Both Bangladesh and India are very much hopeful about their gradual developing trade relations. In 2011, India decided to grant zero-duty access to all goods from Bangladesh and this has opened new opportunities for expansion of bilateral trade. The Standard Operating Procedure, which was signed in August 2010, was placed into action to enable trucks carrying bilateral cargo to cross up to 200 meters beyond the zero line and to unload cargo at warehouses.
There are also gradually diminishing the trade imbalance between these two countries. Bangladesh's export earnings to India stood at US$ 1256.24 million between 2001-2008, more than doubles to US$ 2870.21 million between 2009-2015.
Trade in Indo-Bangladesh grew from about US$ 3 billion to over US$ 6 billion in 2015. More significantly, Bangladesh's export to India has increased to bring the trade imbalance from 1:10 down to 1:8.5 over the same period. The net inflow of foreign direct investment (FDI) from India to Bangladesh stood at $102.7 million, for the first time, in 2015, ushering in a new era of bilateral trade cooperation between the countries.
In this gradual developing trade relation, West Bengal is crucial. The Petrapole-Benapole border check posts between India and Bangladesh through which people and goods are moving one country to other.
The Petrapole-Benapole border check posts are situated close to Bongaon in North 24 Parganas locale of West Bengal at a separation of 84 kilometers from Kolkata along NH 35.
Petrapole is the most critical land port in South Bengal that has the biggest Land Custom Station (LCS) in Asia. Benapole is the border check post on the Bangladesh side of the border. It is the most significant land port of Bangladesh which gives a rewarding business sector to the Indian exporters through its arrangement for less expensive administrations and low hardware charges.
It is topographically arranged at an essential vital direct owing toward its closeness to Kolkata which is one of the significant business center points in this area. Although Petrapole-Benapole border acts as the lifeline for Bangladesh—because the maximum of its surface trade with India is carried out through this border— it speaks to quite a bit of an envisioned limit.
About 80% of India's total exports to Bangladesh take place through the Petrapole border check post. Together with the handling of trade imports and exports through land it also keeps a detailed account of cross border mobility of people, goods, and services.
Petrapole LCS handles the movement of cargo (both export and import) to and from Bangladesh by trucks as well as by train. On average around 350-400 trucks go from India to Bangladesh; while 120-150 trucks come from Bangladesh to India every day.
Though there is a gradual growth in trade relations between these two countries, there still remain some barriers that hamper the growth. Cross-border migration is one of the alarming issues in the contemporary world.
It poses a great threat to a nation's security, integrity as well as sovereignty. Illegal migrants are wrongfully joined up with the voter list and utilized as vote banks. The political parties attempt to encash migrants' pitiful condition by giving support from their end. The increase of population in almost every district of West Bengal creates immense space problems.
It also contributes to food insecurity and poverty, unemployment, the rise of the illiteracy rate. Often, the general people get confused about their gain from various agreements signed. Also, sometimes other political issues like water sharing, dams, enclaves seriously hamper the trade relations between the two neighboring countries.
(Muhammad Estiak Hussain studies International Relations at the University of Dhaka)
DU/Mahfuz/Nasim