'Investors of dairy industry will have low-interest loans'
Atikur Rahman from BAU || risingbd.com
Published: 18:38, 3 June 2021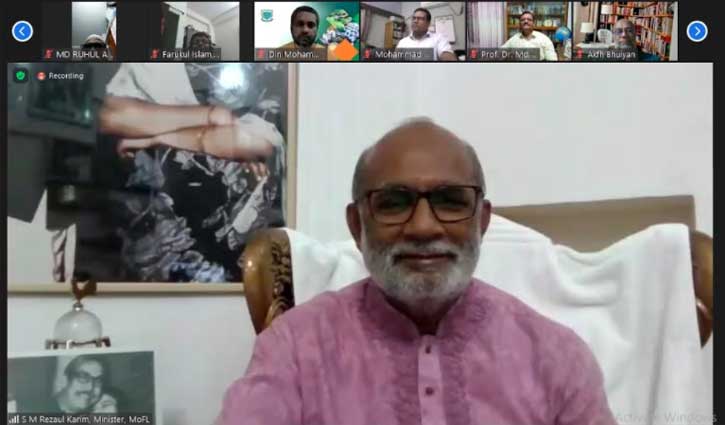 The government wants private entrepreneurs to come forward to produce powdered milk products in Bangladesh. This will reduce the importance of powdered milk. The government is taking steps to ensure that dairy farm entrepreneurs do not have to pay taxes at the outset. Besides, low interest and easy terms loans will be provided to investors in the dairy industry.
Fisheries and Livestock Minister SM Rezaul Karim made the remarks while addressing as the chief guest at a webinar organized by the Dairy Science Department of Bangladesh Agricultural University (BAU) on the occasion of World Dairy Day 2021 on Tuesday (1 June) night.
He said, the government is discouraging the import of powdered milk. Those who want to set up the powdered milk industry in Bangladesh, the tax of the equipment and other problems will be eliminated. If necessary, it will be taken to provide tax leave facilities to this industry at an early stage. The issue of providing income tax benefits to entrepreneurs in this sector will also be considered. Prime Minister Sheikh Hasina wants private entrepreneurs to come forward. That is why she is building special economic zones in the country.
BAU Vice-Chancellor Prof. Dr. Lutful Hasan said, there is no alternative to milk considering nutrition. If the farmers get more cooperation, milk production will increase several times in the future. Cow breed development is very necessary to increase milk production. If we can move forward with a comprehensive roadmap, we will soon be able to make further progress in this sector.
BAU/Atikur Rahman/Mahfuz