Benjir Abrar dreams of Excellence Bangladesh
Abdullah Al Rakib || risingbd.com
Published: 18:20, 11 July 2021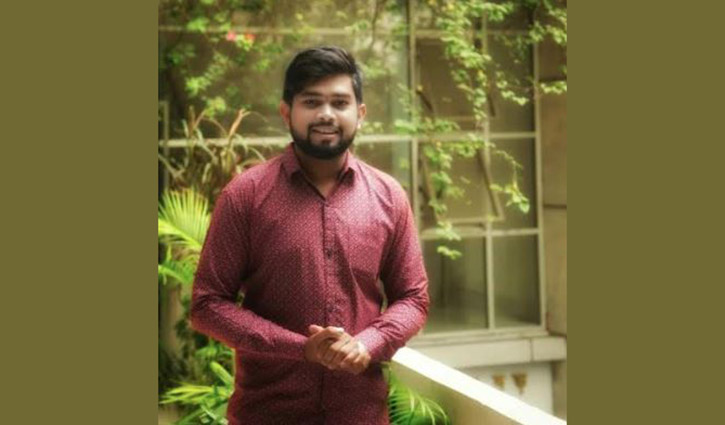 Abdullah Al Rakib
Excellence Bangladesh has been working with the youth of the country in a very different way in recent times. The main members of the organization are young people studying at the university level who are interested in skill development. Where it used to be heard, no one does anything for anyone just like that! There, in the last three years, this youth organization has done at least a handful of caucuses, all of which are free for young people! Let's know the story of the progress of this diverse youth group.
"I have been writing since 2012, when I crossed the HSC Exam from Cumilla and returned to Dhaka, I used to write the success stories of young people in the old daily Ittefaq of Bangladesh, regularly in Janakantha. Besides studying at BBA at Stamford University Bangladesh, I was the founding general secretary of the country's first university-based anti-drug forum and vice president of the Stamford Debate Forum. As well as cooperating in the preparation for the job market.
We want to know more details in the face of Benjir Abrar. He said, I got admitted in MBA. I was thinking what are my strong zones to make the desire in the corner of my mind a reality? There are a number of great young people I can work with, and the third one is to support it by running a startup with job opportunities for students - which is possible for me because I have a few people in the core team who are currently running a digital marketing agency on our platform.
All three things were quite easy for me, which was in my mind. After that, a central team of six people was formed and there are no ambassadors in 55 campuses. Then I plan on a unique segment – "We don't have any seminars on the subjects we study, we look at the news in the varsities that the students in the department don't know much about the corporate market, the results of which are in the job market.
We do Career in Civil Engineering with the students of Civil Department, we successfully do Career in Marketing with full cooperation of Akther Group, ABC of Branding for Brand Professionals, Success Stories of Women Corporators. We worked more on the job field than motivation at our events, so we got in touch with many people from around 90 universities to get involved.
One of the successful faces of the organization, Chief Operating Officer Riaz Hossain said, "Our turning point was on February 29, 2020 at IUBAT with 71 corporates hosting the biggest university job fair in the country so far! In return, we hold this big job fair in the country with the participation of 20,000 job seekers in one day. In this fair, CVs are collected by all the well-known organizations including Pran, Vivo, Bdjobs. Many of the team, including Off-Corporate Affairs Night! They're always in the final year of the big business!"
Even before this, we used to work in small format through various seminars on skill development. Then in Covid, when I saw the frustration in the job market, we did a virtual job fair with Google's Bangladesh recognized organization "Kormo by Google" with the full support of more than 300 members of the 65 universities we are currently working with. From there, about 50 people get various jobs in e-commerce Afsana Ratri Mishu, Head of Corporate Affairs of the passionate company while saying this! "When we at Covid are frustrated, our Facebook group always offers job tips and news to keep people optimistic. In the first phase of Covid's time, we brought more than 100 corporate people live. We worked to let everyone know their stories through our students. Our platform is small."
However, we are very popular with a certain type of people in the country. Ratri added, "We have worked on the entire database of the AGM of BSHRM, an established organization of HRs in the country. More of it is organized by sales professionals."
The news of a man getting a job makes everyone in this team optimistic and emotional. They also got the results by doing these things. The Daily Star, Excellence Bangladesh, Midas Financing Limited jointly organized "Campus Club Summit 2020" in December 2020 with all the clubs of all the varsities of the country. Daily Star Editor Mahfuz Anam, SB Tech Ventures CEO Sonia Bashir Kabir, 10minute School CEO Ayman Sadiq, Daily Star Chief Strategy Officer Tajdin Hasan Including many of the country's corporate acquaintances. Anik Hasan, Business Development Officer of the organization, said, "We were also the Student Engagement Partner and Bangladesh Marketing Day Partner of the Bangladesh episode of the World Marketing Summit."
Asked about future plans, Benjir Abrar said, "We are currently focusing on some sustainable work. Outside of the 16 calendar events throughout the year, we are now conducting online free Skill Development Weeks for 45 campuses across the country."
"We are trying to do sustainable skills development projects with the country's mainstream platforms. We hope that at least 50,000 people will become self-sufficient in the next one year in the job market, in the entrepreneurial areas as well."
"I want to keep it bigger by having separate teams in all the departments in the 64 districts. I am doing so well because the Central team and the campus team were with me, the digital wing."
To add new members, you need to knock on the organization's Facebook page or contact the team on campus."

Dhaka/AKA