One can donate blood 28 days after vaccination: Study
IU Correspondent || risingbd.com
Published: 15:18, 18 September 2021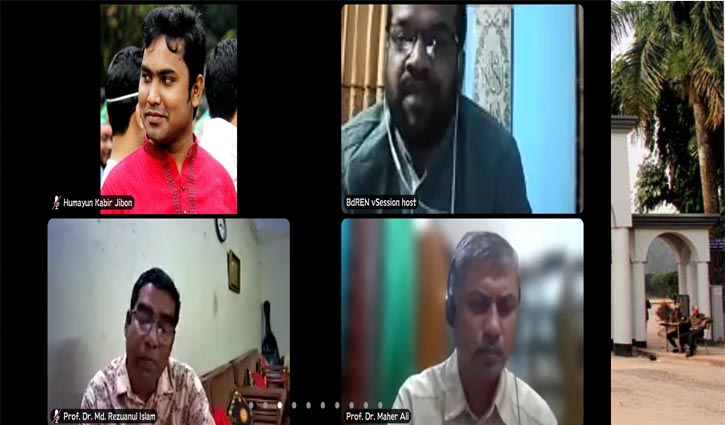 A person should donate blood to others 28 days after taking vaccination but one can donate it 14 days after vaccination in an emergency case.
Donors will be able to donate blood within the aforementioned times after receiving the Covid-19 vaccines, health researchers came up with the statements in a webinar organised by Roktima, a voluntary organisation of Islamic University on the campus in Kushtia on Thursday night.
However, if it is very urgent, blood can be exchanged even after 14 days. Actually vaccines have two functions, creating protection and memory cells. Blood cannot be transfused at home or in the absence of an experienced person, the researchers opined.
The amount of blood that a donor donates is not enough for the other bodies to produce antibodies after the vaccine. It will not be harmful to the donor.
There will be no problem in blood transfusion if the donor does not have any other major problem.
TMSS Medical College, Bogura and ex-principal Dinajpur Medical College Professor Dr MA Gafur, TMSS deputy executive director Dr Matiur Rahman (MBBS, MPH, PhD) and IU biotechnology and genetic engineering department Professor M Rezuanul Islam delivered speech as the resource persons with Professor M Maher Ali, advisor of Roktima was in the chair.
Roktima advisor Professor M Zakir Hossain delivered welcome speech while Umme Habiba Happy, a member of Roktima, hosted the programme.

IU/H K Jibon/Mahfuz