Facebook can be used for good cause too: Khalid
Shihab Ahmed || risingbd.com
Published: 12:56, 26 September 2021 Update: 15:41, 30 September 2021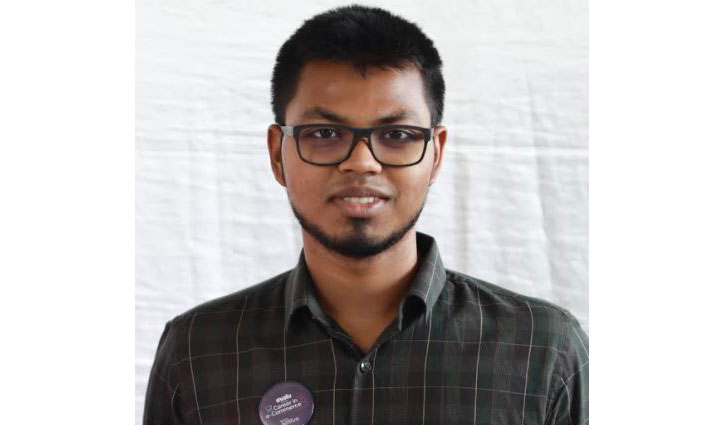 Suggestions or advice of any problems can be found in the 'We Are Bangladesh' (WAB), a Facebook-based group.
People from remote areas as well as high-ranking officials of the administration and police department are also connected to the group. The WAB Group currently has about seven million members. Thousands of people are getting benefits through this platform.
Khalid Saifullah, co-founder of WAB, is one of the key person who has created this social and humanitarian platform that brings people together from different walks of life.
In the context of WAB's early story, he said, the group started in 2016 through police member S M Akbar. While running a Facebook page among policemen, he realized that the Facebook group also can be used a good platform for the benefit of the people. According to the plan, the activities of the platform started.
Finding various information, advice and blood donors, legal assistance and advice in case of cyber harassment through social media, finding a missing person, solution of any thematic problem are also available in WAB Group.
Besides, they also try to bring the concerned officials to the issue. In the three years since its inception, the group has surpassed six and a half lakh members.
Khalid Saifullah said, the WAB group includes people from all walks of life inlcuding doctors, lawyers, police, administration officials. We try to make coordination among all, through WAB.
"We have managed more than two thousand bags of blood through group members in the last three years," Khalid said as WAB's significant activities. We have arranged employment for more than 100 families. Many people have found missing relatives by posting on the WAB. We have also reached out to the families of several abducted persons in collaboration with Rapid Action Battalion (RAB). The popular concept 'Wall of Humanity' became popular mainly with the inspiration of WAB members.
Khalid attributed the success of WAB to the group members. He also thanked the administration and law enforcement agencies for supporting them.
(The writer, Shihab Ahmed, is a student of North South University)
Khalid/Nasim