Sasthya Seba: A dream turns real during Covid-19
Mainul Islam || risingbd.com
Published: 12:27, 14 October 2021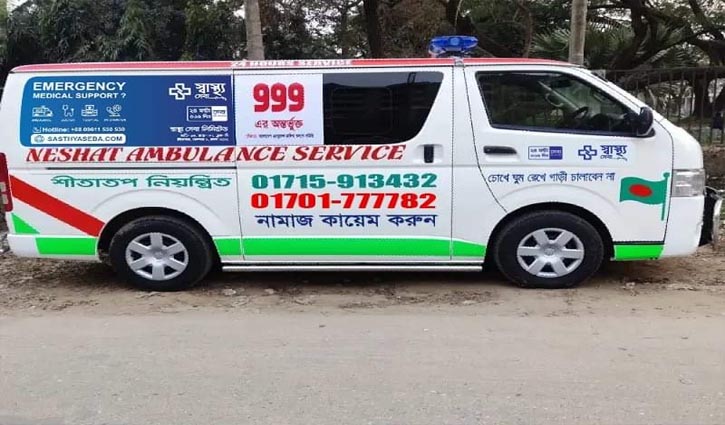 Due to Covid-19 pandemic, people are roaming around for getting emergency health care services from one hospital to another. Sometimes, they failed to find an emergency response and many of them lost their loved ones, nears and dears during this disastrous situation.
In this crucial time, a young man decided that he would make the services easy going and reach out door to door. For this ambition, Prosun Bipro started his journey with 'Sasthya Sheba limited' to provide every single detail of the health sector.
"To provide a reliable and accessible solution to our clients" keeping this slogan in their heart, Prosun gave a fresh start of this health service as an organisation along with his two friends in 2021. However, they were running this service voluntarily from 2019.
This youth team is trying to ensure providing the best medication to their clients. The organisation is working 24/7 to reach out their clients with emergency medical responses during this hard times.
Along with emergency medical services, they have emergency ambulance service, appointment of doctor and precise medical information as well.
Sasthya Seba Limited has become a symbol of trust to common people whenever they need emergency oxygen check at the difficult phase of Corona.
They also come up with the facility of medical tests at patiens' homes. Even Cocid-19 tests can be done by maintaining proper health regulation at low cost in their home service.
Headquartered at Gulshan in the capital Sasthya Seba provides home services throughout the city. With its online telemedicine services, the organization has received a lot of positive feedbacks from the city-dwellers. With its own website (www.sasthyaseba.com), they make all of their medical services readily available here.
It also includes an Android app. There is also a hotline number- 0179777787 for the patients' relatives to make an emergency call. They provide physiotherapy, nurses, and even patient care. It has its own blood bank, which ensures that blood is available when it is needed. Sasthya Sheba Limited also offers services such as health insurance.
Sasthya Sheba Limited is collaborating with more than 3000 physicians and over 200 hospitals in Dhaka. Prosun Bipro was born in December 17, 1988. He loves to travel. He worked for an e-commerce company named Ghare Bazar.

SUB/Mahfuz