Mustakim's freelancing changes fortune
News Desk || risingbd.com
Published: 11:43, 29 November 2021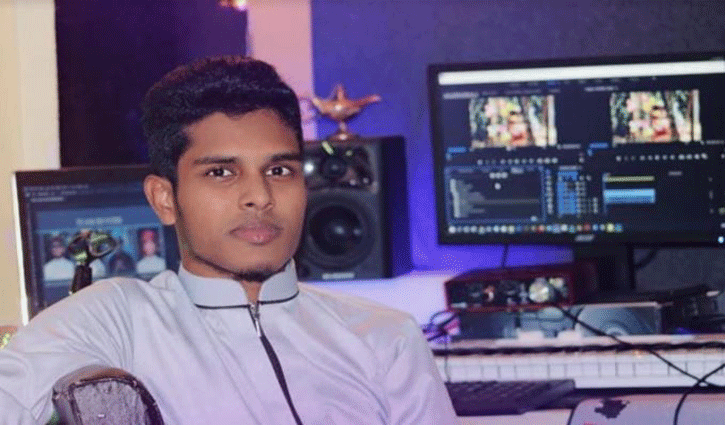 Mustakim Jony, the son of a middle class family, is now a successful freelancer and entrepreneur working online from home. His father Lokman Hossain is a small businessman and his mother is a housewife. The family of five members lives with great difficulty with what his father earns. It is difficult for his father to run the family alone as his three sons are studying. Mustakim has started working as an online freelancer after being forced to do so.
Hailing from Gurudaspur upazila of Natore, Mustakim is now earning foreign currency sitting at home. He took care of the education expenses of his elder and younger brothers and took the helm of the family at a young age.
Mustakim's elder brother Shariful Islam has a master's degree in mathematics from Dhaka College and is now teaching in primary school. Younger brother Monirul Islam is a first year student of higher secondary.
According to local sources, Mustakim Jony took a Microsoft Office application class in 2014 at a computer training center. He used to earn his living by working here. Although his father ran a crockeries business, his elder brother Shariful Islam left it after getting a job. Mustakim studied graphics design, video editing, web design and development work at the computer training center. After his father left the business, he started working as an online freelancer and launched an organization called Digital Air.
Through that organization, he is providing various services in Bangladesh including web development, graphics design, video editing and digital marketing. Mustakim, a young entrepreneur, dreams of building his institution as an institute where young people can build a career with training. He dreams of building an organization from a digital platform so that young people can earn their income as well as continue study.
Mustakim Jony said the IT sector could play a big role in moving the country forward. The technology dependent business sector is growing day by day. People are leaning more about technology. People can take their business forward through digital marketing. Therefore, technology is an important medium. There is no substitute for technology to advance the country's industrial trade, education and culture.
Many young people are frustrated with not being able to get a secure job, the government has made great strides in the field of technology. Now anyone can build their career in technology if they want. Mustakim Jony, the founding director of Digital Air and a young entrepreneur, thinks that there is a lot of potentials for building a career by using technology without being frustrated. Young people should use it.
Mustakim Jony is already working with clients in about thirty countries. In return for these jobs, he is earning foreign currency at home. By doing these things, Jony is earning about 40 to 50 thousand Taka per month. Many local unemployed youths are working in freelancing under him. They too are now self-sufficient.
After passing Higher Secondary at Nanupur Obaidia Madrasa, Mustakim got admitted to Darul Uloom Moinul Islam Hathazari in Chattogram. Maulana Abu Jafar, a teacher at Nanupur Obaidia Madrasa, said Mustakim had been paying close attention to working on computers since childhood. His dream was to build an IT company. He is now a successful freelancer and entrepreneur working online from home as well as studying to fulfill that dream.
Mustakim also said that he learned these things by watching videos on YouTube and taking advice from some big brothers in Chattogram. He added that those who are not able to start these jobs due to lack of proper training can improve themselves with the help of YouTube and Google. But he must be diligent and hardworking.
Dhaka/AI