Rubaiyat-E-Gazi Abdulla-hel Baqui
Gazi Abdulla-hel Baqui || risingbd.com
Published: 11:58, 8 February 2022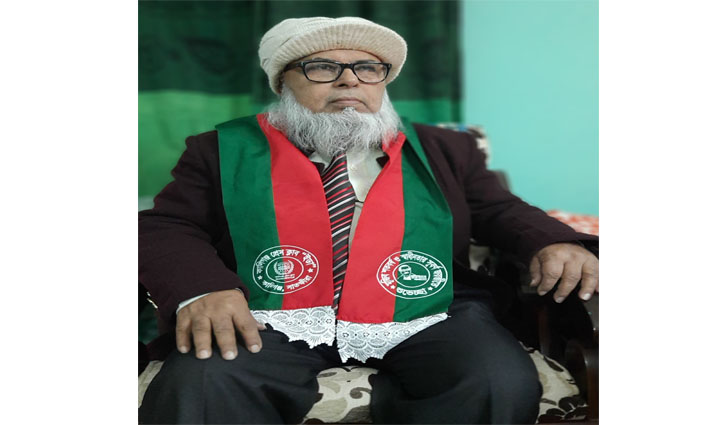 Gazi Abdulla-hel Baqui
1
You guess how all would be guilty, turning over the pages of memories,
How you will be shorn of crimes committed by mixing with the evil.
Those who draw you to the path of evil are the servants to instincts,
With that fall you grow to be sinners, for Satan provides you with umbrella.
2
Whatever we see is really seen, or not!
What we hear by ears and mind is really heard, or not!
What are expressed appear different between professions and age,
What are done and not done are only known that we are lost in the void.
3
The Sundarbans of Bangladesh is a Beauty to see on the shore of the sea,
Tigers, crocodiles, deer, pigs roam about all the time.
The forest is crisscrossed by network of hundreds of tributaries,
Branches of trees spreading wings blow wildly always.
4
Matrimony is the law of Allah for cultivating the world,
So, male and female whose hearts are full of love are created.
He has also bestowed ties of feelings among the flower gardens of family,
Their union should occur through legal path that hearts will recall.
5
The life of wife is her husband and they would become a happy couple,
The life of husband is his wife in which life would be merry.
The couple is the tree having two buds on life stem,
If life is thus bloomed, gentle stream flows through the rough paths.
6
In poor democracy there are ugly structures,
Sexism is without reins and the capitalists have crazy policies.
New generation is in ruins because of lack in their self-control,
Losing ways they are being diverted by illusion without salvation.
7
Breach of laws kills civilization and it takes pride in that,
The breakers say it is their victory to the utter discomfiture to culture.
Being uncultured we break the society and thus become shameless,
Kicking on the belly of love, we depend on the animal instinct.
8
Reckless and random nudism is reigning in all festivities,
If attention is concentrated on dalliance, the artistic beauty fades.
The beautiful heart struggles in sheer ugliness in this creative age,
What worthless thus given by the age is carried on by cycle of time.
9
To get the creative art freed and in natural perfection is a difficult matter
Obstruction will emerge along the free paths, but who will combat it.
To produce neutral arts in society under own disposal,
When it will happen, truth is never ruined, mind it.
10
Culture is lifeless without art and the creative power does not spread,
The relation between arts and culture is indestructible as crops grow.
Knowledge and wisdom will flourish in civilization and its evolution,
Expansion of new tradition will cover the stormy sky.
11
The gem of human virtues is the invaluable perception of shame,
If it is cultivated in character, mind effaces defilement at ease.
The person who owns this virtue is admired all through his life,
He obstructs the unwise and forgets all pretensions.
12
When the beasts grow wild, they fight using their bodies,
When a man grows wild, he fights using his intellect.
This abode is then without truth and culture,
Having a little bit of culture you will grow calm by drinking Sharab.
13
None understands me rather takes me to be unwise,
Opening the veil none sees the flash of beauty of Rubai gold.
If they could understand, in its every fold is seen the mystery of heart,
Inside the hell they may find heaven while the modernity is painful.
14
Inquire into your own mind who chaste is and who unchaste is,
Who considers himself honest – cast a peep into the secret cell of his heart.
Cultivation of dalliance instead of arts is recognised in all findings,
Arts and culture will flourish fresh in the decent civilized life.
15
The wise raise questions of great and pure arts,
There is ebb-tide in this field– but who will say it using wisdom?
If artists remain busy in lusty games, the buds will go un-bloomed,
How would you get creation drinking filths and without spiritual progress?
Gazi Abdulla-hel Baqui is a poet, translator, researcher and an educator.
Dhaka/Mukul