Translation of poem `Banalata Sen`
News Desk || risingbd.com
Published: 13:19, 5 July 2022 Update: 13:23, 5 July 2022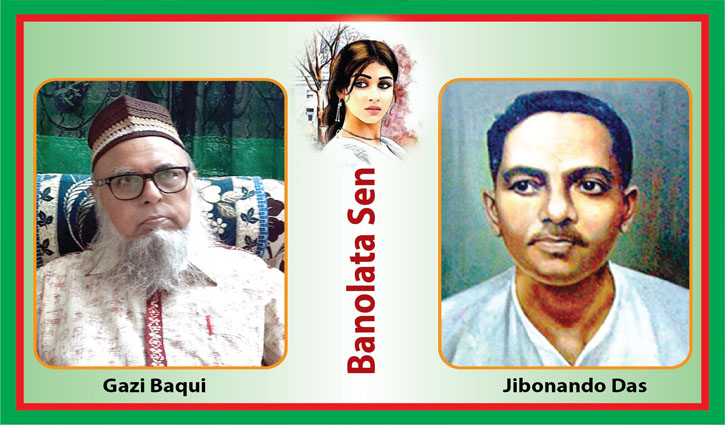 Original: Jibanananda Das
Translation: Gazi Abdulla-hel Baqui
Jibanananda Das (17 February 1899 – 22 October 1954), popularly called "Rupashi Banglar Kabi" (Poet of Beautiful Bangla), emerged towards the end of the twentieth century, as one of the most popular poets of modern Bangla literature for his extraordinary poetic faculty, unfamiliar poetic diction full of rhetoric, unusual choice of words, bright imageries and incomparable indirect expressions paved with inexpressible sensuousness.
I have been treading the paths of the world a thousand of years
From Ceylon seas to Malay waters in darkness of night
Much I roamed about. In the land of Ashok's Vimbisha of long grey past
Had I been there; also in the distant primitive dark Vidharva city;
I turned a wearied soul, around me life's white foamy seas,
Banalata Sen of Natore blew peace into me for a while.
Her hair looks night-black as of Bidhisha of olden times,
Her face is of Srabostian arts and crafts; when far out upon seas
The sailor who has lost directions with his oars broken,
Views with his eyes a grass-green land amid a cinnamon island,
Thus have I seen her in the dark; she says, `where have been so long?'
Lifting the bird-nest eyes—Banalata Sen of Natore.
After all day's end like the soft sounds of dew shedding
Evening approaches; the see-gull wipes the sun's smell from its wings;
When all colours of the world vanish away, the manuscript is prepared,
For stories' sake the hues of flickering glowworms sparkle;
All birds return to their nests--all rivers—transaction of this life draws to an end;
Only darkness persists when to sit face to face with Banalata Sen.
Gazi Abdulla-hel Baqui, a modern poet writing both in Bangla and English, has translated some of the Das' poems using appropriate words and phrases. His lucid translated work clearly evinces a kind of his dexterity that differs from others in art of rendering verses as he is very much faithful to the original. Thus he emerges as a potential translator. Dr. Gazi A. H. Baqui, is also a researcher and university professor, is famous for his poetic accomplishment.—Editor)
Dhaka/Mukul