That Nurbanu will now be able to eat 'on a full stomach'
News Desk || risingbd.com
Published: 20:31, 20 September 2020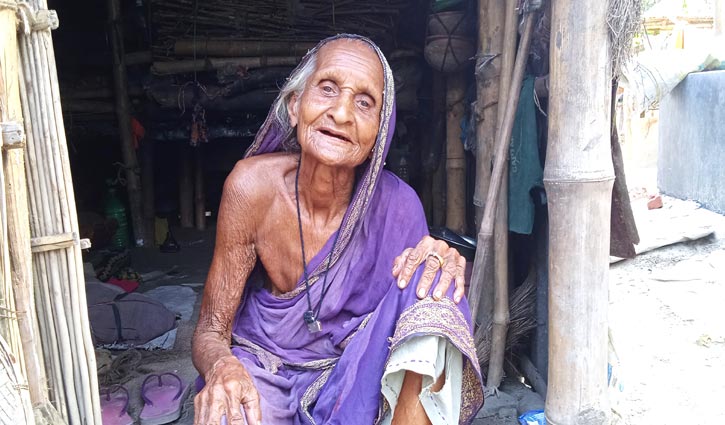 Arrangements have been made for Nurbanu, an old woman from Charpalisha village in Melandah upazila of Jamalpur, to eat meals 'on a full stomach' twice a day.
After publishing news on country's online news portal 'risingbd.com' with the title "Nurbanu wants to take meals on a full stomach' twice a day, many people including risingbd family, Gausul Azam, a businessman from Comilla, came forward to stand by her.
Risingbd's Jamalpur correspondent Selim Abbas went to the woman's home on Sunday (September 20) noon and handed over rice, pulse, edible oil, soaps and essential commodities.
Nurbanu became so much happy after receiving the food stuff.
Businessman Gausul Azam said, "As long as Nurbanu lives, I will pay her Tk 1,000 per month so that the old woman can eat on a full stomach."
The businessman said that he helps many such helpless people every month.
Nurbanu said, "She is over a hundred year-old. But she still has to do her own thing. Once she had all- lands, houses. He relied on everything with seven sons and wanted to live in peace for the last time. But the boys do not take care of her."
She lives in a tin hut that was also given by the local representative Sohrab Ali. She had no bedstead to sleep on. She always lies on the ground in winter or rainy season.

Jamalpur/Selim/AKA