35th span of Padma Bridge installed, 5,250 meters visible
Published: 15:25, 31 October 2020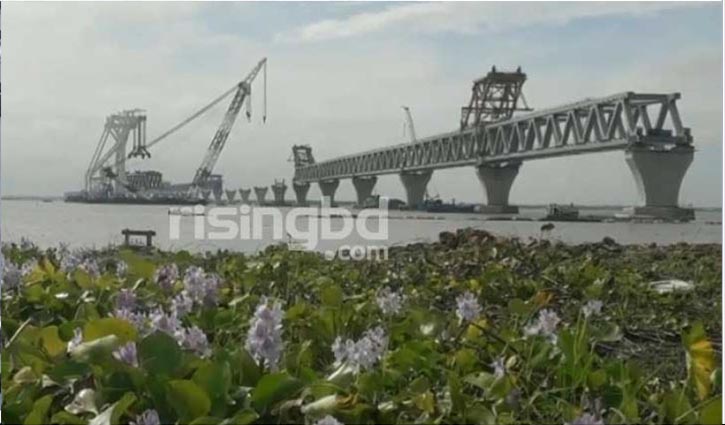 The 35th span (2-B) of the Padma Bridge has been installed.
"We completed to install the 35th span on the Piers 8 and 9 on the Mawa point of the bridge on Saturday noon. With this installment, 5,250 meters of the Padma Bridge has become visible," Engr Dewan Md Abdul Quader, executive engineer of Padma Bridge project, said.
He said there was a plan to install the 35th span on Friday but it could not be done due to navigability crisis in the river Padma.
Construction of the Padma Bridge began in December 2014. The first span was installed on the Piers 37 and 38 on September 30, 2017.
The 6.15km long Padma Bridge is being built installing 41 spans (each 150 meters in length) on a total of 42 piers of the bridge.
The Padma Bridge will be a two-storeyed double-deck bridge in shape. It is being built with concrete and steel. The bridge is likely to be opened for traffic in 2021.

Ratan/Mukul