35 new Omicron cases reported at JUST genome center
Published: 20:16, 23 January 2022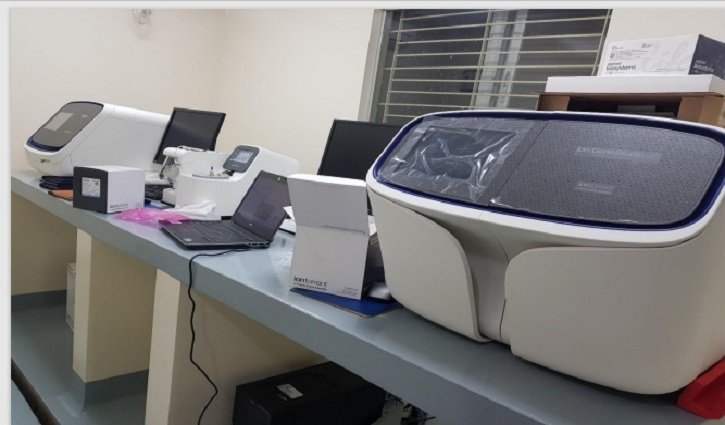 Some 35 people have tested positive for Omicron, the mostly contagious variant of coronavirus, at the genome center of Jashore University of Science & Technology (JUST). The infected people have symptoms like cough, sore throat, muscle pain and light fever.
A press release revealed the disclosure on Sunday (January 23).
According to the press release, samples of 41 people had been collected from December 31, 2021 to January 19, 2022. Of them, 35 were primarily found infected with Omicron after diagnosing the samples. The rest was detected contracting with Delta variant.
Earlier, three of JUST genome center tested positive for Omicron on January 12. With this, a total of 38 were identified with having Omicron atJUST genome center.

The research was led by Professor Md Iqbal Kabir Zahid, Chairman of the Department of Microbiology of JUST and Assistant Director of the Genome Center.
He said, "The individuals who were identified with Omicron do not have yet serious symptoms. However, the World Health Organization (WHO) has termed Omicron as a variant of concern."
JUST Vice-Chancellor, also Director of the Genome Centre, Md Anwar Hossain, said, "Omicron is a mostly contagious variant of the coronavirus which is spreading in Jashore area massively. More than 30 percent of samples are getting positive for coronavirus. If samples were sent to this genome center from neighbouring districts must be tested here."

Jashore/Riton/AKA