No pressure on Paturia-Daultdia ghat
News Desk || risingbd.com
Published: 11:23, 6 July 2022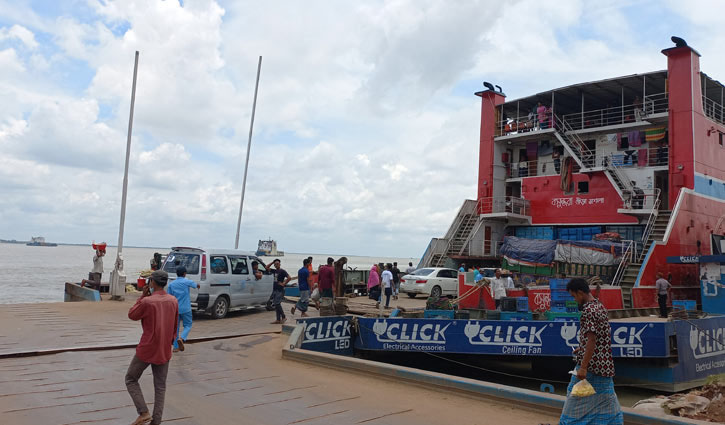 There is no passenger pressure on the Daulatdia-Paturia ghat in Rajbari, known as one of the gateways to 21 districts in the south-west.
Since the inauguration of the Padma Bridge on June 25, there has been no traffic and passenger pressure at the busiest Daulatdia Ghat. Where earlier long queues of vehicles could be seen for 4/5 km per day, the ghat area is now in a state of stagnation. Ghat-centric trade has declined due to lack of passenger and vehicle pressure. Small shopkeepers, including hawkers, are frustrated.
During visit on Wednesday, it was seen that there is no pressure of passengers and vehicles in the Daulatdia ghat area. Vehicles coming from different parts of the country can come to the ghat area and board the ferry directly. In the past, vehicles had to wait for hours on the highway for ferries.
Md Salam Hossain, manager, BIWTC Aricha Ghat Branch, said, "There is no pressure of passengers and vehicles in the ghat area. At present 19 out of 21 ferries operating on this route are operating".

Chandan/Mukul