Most of universities 'swinging' with bunch system admission test
News Desk || risingbd.com
Published: 19:26, 28 October 2020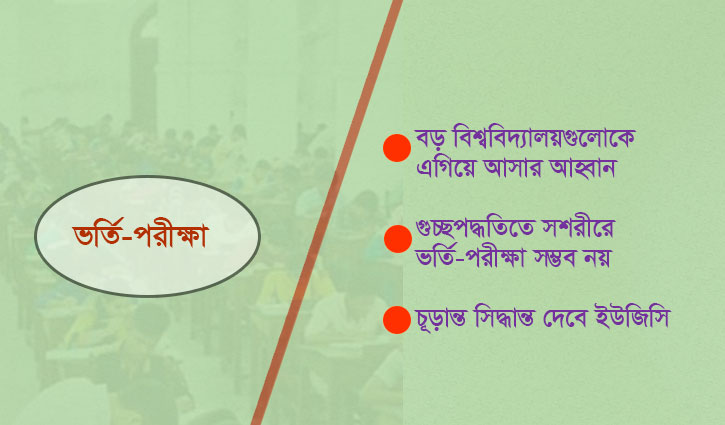 After the decision of Dhaka University (DU), Rajshahi University (RU), Chittagong University (CU) over holding admission test in its own way, other universities are 'swinging' with bunch system.
Mentionable, the University Grants Commission (UGC) has proposed to arrange admission test in group system—like 7 agricultural universities in a bunch while 11 science and technology universities, 3 engineering and technology universities and 9 general universities in separate bunch respectively.
The agricultural universities have been conducting admission tests in bunch system for the last few years.
Professor Rafiqul Islam, president of university vice-chancellors' council, said, "We have already written to UGC and the education ministry for a meeting. The meeting will be coordinated by UGC. However, it has not been decided yet whether the admission test will be taken directly or online."
He said, "If big educational institutions like DU, RU, CU can arrange admission test with the assurance of health guidelines, then other universities will also try. However, the decision of the Academic Council is necessary for this."
"In this case, the big universities must come forward," he added.
When asked, Jagannath University VC Prof Mizanur Rahman said, "DU is thinking of holding admission test by dividing the units under department wise. If RU and CU also hold the test in same way, then it will take a lot of time. If everyone comes in a cluster system, the solution can be found by taking general, engineering, agriculture, admission tests in three bunches separately."
In reply to another query, he said, "It is not possible to hold examinations in cluster system in persons. Because it will gather at least 20 lakh students that is extremely risky. In this case, there is no alternative but online. However, as the big universities have not come yet, there is no guarantee of bunch system. There may be a meeting next week. A decision may come from that meeting."
It was learned that UGC is going to sit on Thursday (October 29) to decide how to hold admission test in government universities of the country. The meeting will start from 3.30 pm on the day. This time, they will discuss whether the admission test in the universities will be online or directly. Later, it will be finalised with the Vice-Chancellors' Association. The meeting will also discuss the initiative to arrange admission test in an integrated manner with all the universities.

Dhaka/Yeamin/AKA