Students of 7 colleges plunge into extreme frustration
News Desk || risingbd.com
Published: 19:55, 21 November 2020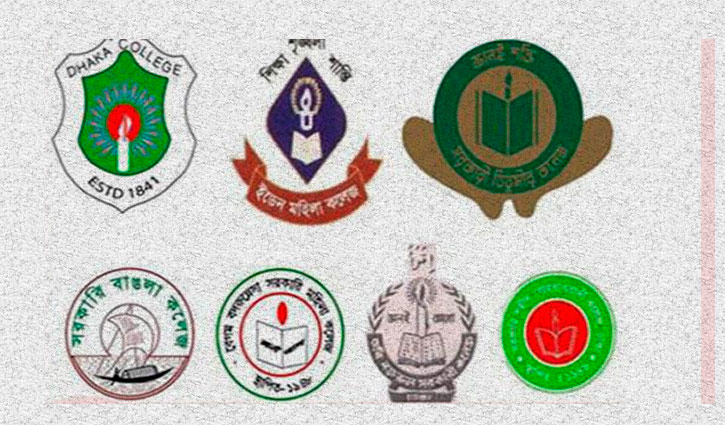 Students of 7 government colleges affiliated to Dhaka University are plagued with various problems. According to them, the students in the last year of graduation have suffered the most. A big circular of primary school teacher recruitment test is going on, but these students are not able to apply as the results have yet not been published.
Besides, there is the session jam of other years. All in all, they are spending their days in frustration.
Students say the 4-year undergraduate course took longer than expected. After that, not getting the results of the last year of graduation has added to the embarrassment. They have already formed a human chain in front of the National Press Club seeking a quick solution of the problem. They are also thinking of going for a bigger programme in coming days.
It was learned that the written examinations of more than one department of the 2014-15 session of the affiliated 7 colleges have been completed before coronavirus pandemic. Although the practical test of the students of this session ended after the lockdown, the results have not been published yet.
Masum Billah, a student of Dhaka College, said, "Our 4th year exams ended last January. Although a long time has passed, the results have yet not been published. Where the results were supposed to be released within 90 days, the year was about to pass. We can't apply for a job anywhere because we did not get results. We want to get rid of this extreme misery, we want results as soon as possible. I am in deep despair."
 
Saima Sultana, a student of Eden Women's College, said, "Even though the results were supposed to be released in three months, the year is about to pass. Yet the results have not released. We want the results to be published soon."
 
When asked, Professor Mohsin Kabir, Principal of Government Shaheed Suhrawardy College said, "The results are stuck because practical exams have yet not been completed in my college. I have informed the matter to the university authorities. After that, if the university administration agreed, I sent the results to the university on the same day with the practical test on October 21 and 22. Hopefully, the results will be released soon."
Professor IK Selim, coordinator of the seven colleges and principal of Government Kabi Nazrul College said, "Except that of Suhrawardy College, the results of the remaining six colleges are ready. The results will be released soon."
When asked, Bahalul Haque Chowdhury, Controller of Examinations in Dhaka University, said, "Viva-Voce results of all colleges have not come yet. The rest, I hope, will come soon. The results of all the colleges will be released soon."
The seven colleges are: Dhaka College, Eden Women's College, Government Shaheed Suhrawardy College, Government Kabi Nazrul College, Begum Badrunnesa Government Women's College, Mirpur Government Bangla College and Government Titumir College.

Dhaka/Yeamin/AKA