'Children perceive aggressions against environment as mistreatment & violence'
News Desk || risingbd.com
Published: 15:56, 5 June 2021 Update: 15:59, 5 June 2021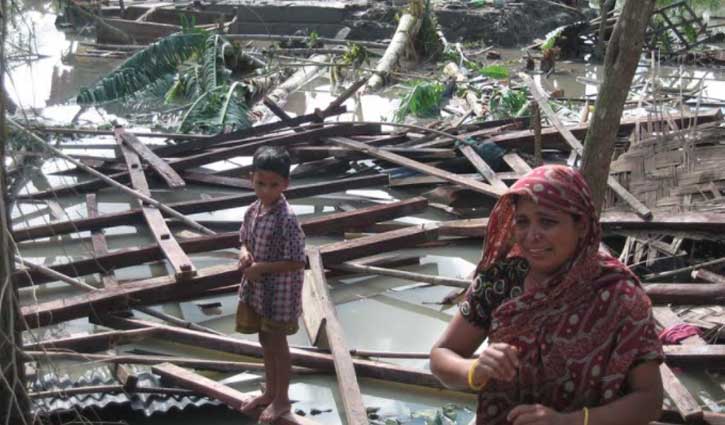 To mark World Environment Day, Global development NGO Educo warns that children perceive aggressions against the environment as mistreatment and violence.
In recent years, Bangladesh is facing several climate induced disasters like cyclone, flood, extreme weather, and numbers of these events are increasing every year caused by environmental degradation and its result for climate change. Millions of children in Bangladesh are in threat of child marriage, protection, malnutrition, and drop-out from schools, mental stress not only in present but also in future, somehow directly or indirectly related to the environmental crisis.
Taking into this account this situation, Educo Bangladesh has taken the environmental education as its one of strategic priority area for the next five years. Educo believes that environmental education should start from the early age of children and from the family level. Educo also realizes that without the collective effort of children, youth, government, non-government and private sectors we cannot restore our eco-systems for ensuring our planet living friendly for our future generation. So urgent action is needed, no time to wait!
Youth in Bangladesh are demonstrating great jobs for ensuring climate justices. National and global leaders should take immediate actions in respect of youth movement for environment conservation.
Abdul Hamid, Country Director of Educo Bangladesh Said 'Environmental education is necessary to foster environmental sensitivity, responsible environmental behaviour and promote sustainable development. We, the adults, should demonstrate responsive behaviour to our children so that they learn from us for environmental sensitive behaviour'.
16-year-old Mashfiq, living in coastal district in Bangladesh said, 'For environmental degradation, we, the children, are facing very frequent cyclones in our areas that badly impact our lives'.
Mahim, another girl of 17 years mentioned 'Our rivers becoming contaminated because of industrial toxic elements. It should be stopped immediately for keeping the rivers alive.'
Through Educo's several global research, it has been noticed that children are very aware of the environmental crisis. They are worried about this problem and about all the implications it is having for their present and will have for their future wellbeing. It's time to think and work collaboratively to protect the environment and protect the future of these children.
Halima Aktar/Nasim