Mahbubul A Khalid's song stands for indigenous peoples
News Desk || risingbd.com
Published: 11:51, 9 August 2020 Update: 11:53, 9 August 2020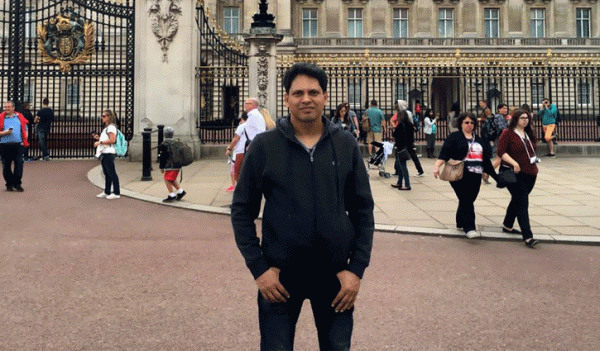 Mahbubul A Khalid
Today is the International Day of the World's Indigenous Peoples. The day is observed on August 9 each year after an announcement by the United Nations General Assembly in December 1994. This is an observance to raise awareness and protect the rights of the world's indigenous population.
Noted Bangladeshi poet, lyricist and composer Mahbubul A Khalid has penned a song on the day that stands for indigenous people and calls on to protect their rights. Late composer Ahmed Imtiaz Bulbul tuned the song titled 'Adibasi' (Indigenous Peoples). Three popular young singers Kishor Das, Rajib and Tina Mostary rendered their voices.
The song has been published on Mahbubul A Khalid's musical website 'khalidsangeet.com'.
About the song, lyricist Mahbubul A Khalid said, indigenous peoples are ethnic groups who are the original or earliest known inhabitants of an area, in contrast to groups that have settled, occupied or colonized the area more recently. However, they often faced with threats to their sovereignty, economic well-being and access to the resources on which their cultures depend. We should remember that all people are human beings. People may have different religions, races and castes but they should live together happily and peacefully. This message is conveyed in the song. Hope listeners will love it.
Mentionable, poet, lyricist and composer Mahbubul A Khalid has penned and tuned a vast number of songs including various days or observance, popular and renowned personalities, social awareness etc. His recent song on Covid-19 pandemic has been widely appreciated and created awareness on the deadly virus.
All his songs and poems are published on his website 'khalidsangeet.com'. Besides, music videos of his songs are also released on YouTube channel 'Khalid Sangeet'.
The web link of the song: http://www.khalidsangeet.com/music/adibasi
Dhaka/AI