Mahbubul A Khalid's song to stop war and establish peace 
News Desk || risingbd.com
Published: 11:20, 21 September 2020 Update: 11:21, 21 September 2020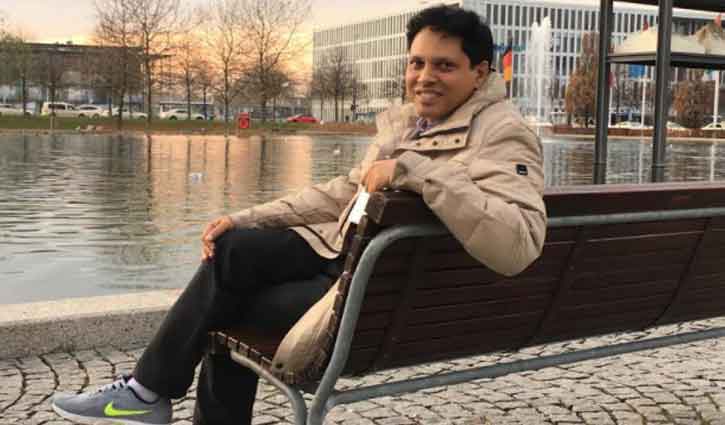 The International Day of Peace is being observed today across the world. The UN General Assembly has declared this as a day devoted to strengthening the ideals of peace and specifically the absence of war and violence.
The International Day of Peace was established in 1981 by the United Nations General Assembly. Two decades later, in 2001, the General Assembly unanimously voted to designate the Day as a period of non-violence and cease-fire. That year the day was changed from the third Tuesday to specifically the twenty-first day of September, to take effect in 2002.
The 2020 theme for the International Day of Peace is 'Shaping Peace Together'. People are celebrating the day by spreading compassion, kindness and hope in the face of the pandemic of Covid-19.
The endeavor of stopping war and establishing peace is endless. However, this gets hampered repeatedly due to the greed to some people. But the efforts of establishing peace is going on in various forms and ways.
Noted Bangladeshi poet, lyricist and composer Mahbubul A Khalid has penned a song that calls on to stop war and violence and establish peace.
Late composer Ahmed Imtiaz Bulbul tuned the song titled 'Juddho Noy Shanti Chai' (No more war, we want peace). Popular young singer Rajib has rendered his voice to the song.
The song has been published on Mahbubul A Khalid's musical website 'khalidsangeet.com'.
About the song, lyricist Mahbubul A Khalid said, We are all human being. So, why this violence occurred among people? War wastes lives and recourses. There is no shortage in the world. So all should be content with their wealth and earnings. If none wants to grab the belongings of others illegally and forcefully, then the world will be an abode of peace. These messages are highlighted in this song. Hope all will love it.
Mentionable, poet, lyricist and composer Mahbubul A Khalid has penned and tuned a vast number of songs including various days or observance, popular and renowned personalities, social awareness etc. His recent song on Covid-19 pandemic has been widely appreciated and created awareness on the deadly virus.
All his songs and poems are published on his website 'khalidsangeet.com'. Besides, music videos of his songs are also released on YouTube channel 'Khalid Sangeet'.

The web link of the song:
Augustin Sujan/Nasim