Mahbubul A Khalid`s song urges to care for older persons
News Desk || risingbd.com
Published: 08:37, 1 October 2020 Update: 08:40, 1 October 2020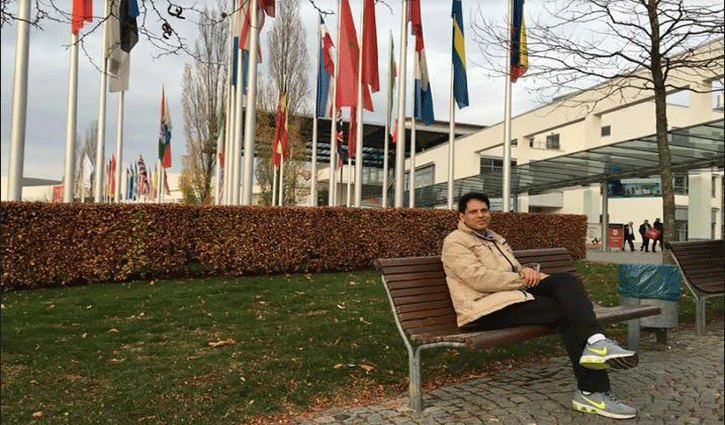 Mahbubul A Khalid
The International Day of Older Persons is being observed today (October 1) across the world. The United Nations General Assembly voted to establish October 1 as the International Day of Older Persons in 1990 to focus and raise awareness about the well-being and needs of the elderly people.
The year 2020 marks the 30th Anniversary of the International Day of Older Persons. The elderly people globally have been the worst-hit by the COVID-19 pandemic. They are the most vulnerable with age-related comorbidities. In these unprecedented times, loneliness and mental health issues of the elderly people need special attention.
According to the National Elderly Policy 2013, those who are 60 years of age or above in Bangladesh are recognized as elderly. They were later officially recognized as senior citizens. In terms of age, 8% of the people in Bangladesh are senior citizens. By 2025, the number of elderly people in the country will be around 17 million.
Many people consider the older persons as liability. As a result, they are in most cases neglected and disrespected. In contrary, the older persons are valuable asset to the country. So everyone should evaluate the knowledge and experience of the elders.
Noted Bangladeshi poet, lyricist and composer Mahbubul A Khalid has penned a song that calls on young people to respect and honor the older persons. Late composer Ahmed Imtiaz Bulbul has tuned the song titled 'Ohe Torun Probin' (Hey Young and Older Persons). Popular young singers Nowshin Tabassum Saran, Tina Mostary and Rafsan have rendered their voices to the song.
The song has been published on Mahbubul A Khalid's musical website 'khalidsangeet.com'.
About the song, lyricist Mahbubul A Khalid said, those who are old today were also young one day. They were also famous for their talent, education and work. The elderly people are experienced in various subjects. Their knowledge and wisdom can guide young people to the right direction. The contribution of elders is a lot for the present generation. Now it is the turn of the youth to work for the elders. They must not forget that today's youth will one day grow old. So everyone should give due respect to the elderly people. Hope, through this song, everyone will feel the urge to give due respect to the elders.
Mentionable, poet, lyricist and composer Mahbubul A Khalid has penned and tuned a vast number of songs including various days or observance, popular and renowned personalities, social awareness etc. His recent song on Covid-19 pandemic has been widely appreciated and created awareness on the deadly virus.
All his songs and poems are published on his website 'khalidsangeet.com'. Besides, music videos of his songs are also released on YouTube channel 'Khalid Sangeet'.
The audio link of the song: http://www.khalidsangeet.com/music/ohe-torun-probin
Dhaka/Augustin Sujan/AI