Mahbubul A Khalid's songs on Int`l Day of Rural Women
News Desk || risingbd.com
Published: 10:14, 15 October 2020 Update: 10:16, 15 October 2020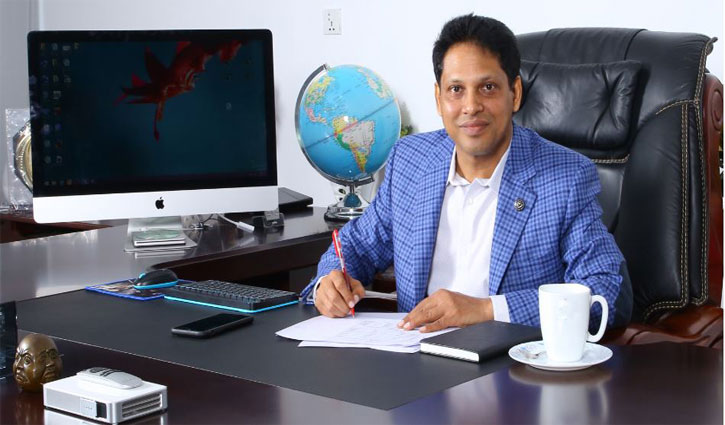 Mahbubul A Khalid
October 15 marks as the International Day of Rural Women. The day has been established by the General Assembly in its resolution 62/136 of 18 December 2007.
Rural women play a crucial role in agriculture, food security and nutrition, land and natural resource management, and rural enterprises. Now, since COVID-19 and their unique health needs in remote areas, they are less likely to have access to quality health services, essential medicines, and vaccines.
From the beginning of civilization, the contribution of men for the development of the world is as much as of women. The role of women is parallel in the history of the advancement of civilization. But still women and girls around the world are constantly being subjected to gender-based violence, specially the rural women are deprived of many fundamental rights.
The fact deeply shocked poet, lyricist and composer Mahbubul A Khalid. For which, he has penned several songs which highlights and contribution of women for their family, society and state. These songs also call upon all to ensure the rights of women.
Among the songs are 'Nari Amar Ma' (Woman is my Mom), ' 'Nari Ki Atoi Naganno' (Is women so Ignoble), 'Ke Bole Nari Poradhin' (Who say Women are Dependent), are most noteworthy.
Popular composers late Ahmed Imtiaz Bulbul composed the music of the songs while young singers Nandita, Luipa and Mehedi Hasan rendered their voices.
A fresh music video of the song 'Nari Amar Ma' has been recently released on YouTube's 'Khalid Sangeet' channel. Besides, they are also available on www.khalidsangeet.com, a website that contains the songs and poems of Mahbubul A Khalid.
Women are sometimes daughters, sometimes mothers or sisters, and sometimes beloved. This world is unpleasant without women. Women have contribution to all the great works of the world. Men are incomplete without women. So if women move forward, the value of the world will increase. The well-being of the family, society, country and the world is depend on the joint efforts of men and women. The song 'Nari Amar Ma' highlighted these messages.
It is to be noted that, Mahbubul A Khalid has written many songs on different national and international days, religions festivals, social celebrations, romanticism, philosophy etc. His songs portray the sufferings and possibilities of human being and urge all to establish a violence free universe.
YouTube link of the song 'Nari Amar Ma': https://youtu.be/rkrQvT9Fdss
Dhaka/Augustin Sujan/AI