Mahbubul A Khalid`s song for ensuring road safety
News Desk || risingbd.com
Published: 10:25, 22 October 2020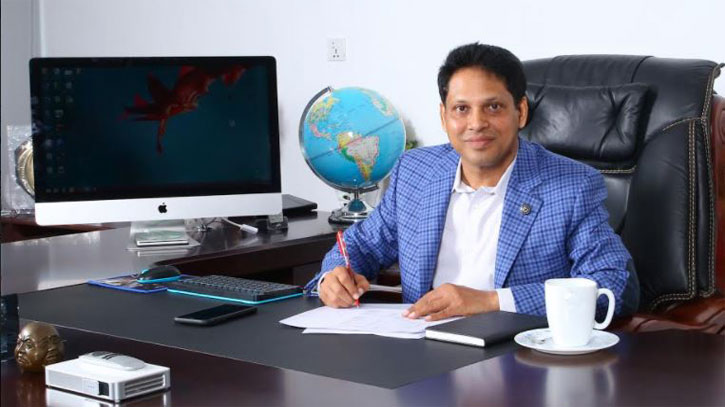 Mahbubul A Khalid
The National Road Safety Day is being observed today (October 22) across the country. This this the 4th observance of the day for the nation. The day is observed to create awareness on road safety. This year's theme of the day is: 'Mujib Borsher Swapath, Sarak Karbo Nirapad'.
A huge number of people die in road accidents every year in Bangladesh. According to the Bangladesh Passenger Welfare Association, 7,855 people died in road accidents in 2019 with 13,330 people injured. This number is 8.07 percent higher than the previous year. Although public transport has been closed for some time due to the corona virus pandemic and later movements of vehicles have been restricted, the death toll on roads would not be less in 2020.
Various steps are being taken by the government to prevent road accidents. But in most cases, accidents are occurring due to the negligence of people. There is no alternative for awareness among drivers and passengers to avoid road accidents.
To create awareness on road safety prominent poet, lyricist and composer Mahbubul A Khalid has penned a song. Emon Shaha composed the music of the song titled 'Nirapod Sarak Chai (We Want Safe Road). Four young singers Konal, Salma, Aziz and Imran rendered their voices to the song.
The song has been published on Mahbubul A Khalid's musical website 'khalidsangeet.com'. Beside, a music video has also been released on the composer's YouTube channel 'Khalid Sangeet'.
About the song, lyricist Mahbubul A Khalid said: Unexpected deaths on roads are not acceptable for anyone. We want safe roads and want to return home safe. Everyone should be aware of road safety. Drivers should follow traffic rules. They need to remember that their children or relatives may also fall under other cars. Similarly, passengers should not rush on roads. They should not stop vehicles here and there and travel on overloaded vehicles. These messages are highlighted on the song. Hope this will make everyone aware of the issue.
The song can be set as welcome tune. The subscribers of mobile operator Robi need to dial *8466* 777#. And Airtel subscribers can set the welcome tune by dialing *788*777#.
Mentionable, poet, lyricist and composer Mahbubul A Khalid has penned and tuned a vast number of songs including various days or observance, popular and renowned personalities, social awareness etc.
His recent song on Covid-19 pandemic has been widely appreciated and created awareness on the deadly virus.

The YouTube link of the song: https://youtu.be/MuSwEBpYahI
Dhaka/Augustin Sujan/AI